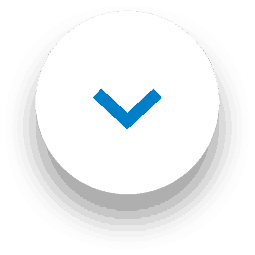 Have you ever noticed that your pets seem to know exactly when you're trying to get your Om on? After your kitty interrupts a few cat-cows or your puppy crawls under you during downward dog, it's time to give up. Not give up the yoga, of course, But give up and let your pets take part! Pet yoga is a craze that is taking off for exactly that reason, and it has led to a big increase in adorable videos online. But it has also led to more people asking not only how to get dog smell out of carpet, but also how to get dog smell out of their yoga mats! 
Find your inner peace with these tips on balancing your yoga with your cleaning routine! 
Why We Love Pet Yoga 
The cute pics and videos are a plus, of course. But did you know there are real benefits to including your pet in your yoga practice? It's a great way to bond with your pup when you're stuck inside on a rainy day, for example. And also it helps with deeper bonding as well. Our animal friends are sensitive to our stress levels, so when we take a calming breath, they can rest easy as well. We've written about the best ways to help a stressed-out pet during holidays and celebrations, so why not show yourself the same courtesy with some yoga? 
How to Get Dog Smell Out of Carpet 
Of course, unwelcome pet smells certainly don't get anyone in the right frame of mind. And figuring out how to get dog smell out of carpet is not what you want to be thinking about in the middle of lizard pose. Thankfully, 1001 has the answer! 
When your pet has made a particular mess on the carpet, simply: 
Blot area with kitchen towel.

 

Apply 

1001 Pet Stain Remover 

and wait for a maximum of 5 minutes.

 

Massage the product into the stained area.

 

Remove excess liquid with a dry cloth.

 

Leave the area to dry, then vacuum.

 
However, if it's a more general 'Eau de Rufus' around your home that's ruining your inner calm, don't worry. We know how to get dog smell out of carpet even if it's stubbornly lingering. It may just take a two-pronged approach.  
It is possible that your carpets are merely due for a deep clean. You can find out how to deep clean your carpets with 1001 here. Our products have a unique (and pet safe!) formula that helps protect against future staining, but we still suggest giving your carpets a deep clean every 6 months. That's the best way to keep them looking and smelling great! 
And when you need to freshen the carpets, fast? Reach for 1001 Carpet Fresh Thai Orchid Pet. It's a quick-drying foam that penetrates deep down into your carpet fibres to neutralize odours caused by your pet. And, you don't even need to vacuum after! 
Has puppy yoga led to your exercise partner rolling all over your yoga mat and leaving odour behind? Test 1001 products on an inconspicuous area of your mat (like the corner of the underside) first to ensure no damage occurs.  
Want More Advice on How to Get Dog Smell Out of Carpet? 
We're just a DM away! We love hearing from 1001 fans (and seeing cute pet pictures!) so you can reach out any time. We are on Facebook, Twitter, Instagram or Tik Tok, and we also share cleaning tips and fun contests. 
Need to stock up on 1001 carpet care products? You can find us at  Savers, The Range, Poundstretcher, and B&M. You can also order directly from our Amazon Shop!