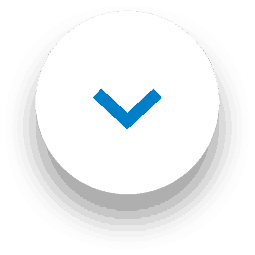 Moving into a new house can be exciting (and stressful and hectic) – but it won't really feel like you're 'home' right away. To help you and your family get settled in more quickly, we've asked some of the top interior design influencers of Instagram for their hints and tips.
Follow the advice of some of the top interior design influencers of Instagram
Karen Friend, who posts as Cherry Oak Manor on Instagram believes that it's the little things  go a long way  to making a home feel cosy:
"The little finishing touches I feel make a house a home. I love adding fresh flowers and soft furnishings to my rooms, as well as having a few treasured memories such as family photos.
In winter months having soft lighting and candles adds a cosy atmosphere. During summer months I love fresh flowers, summer fragranced cleaning products and wax melts. Most importantly being surrounded by family really does make my house a home."
We couldn't agree more! We have a list of our favourite fast fixes to make your home feel more welcoming, whether you've just moved in or your having guests over for a visit. Of course, making sure your home is clean and fresh is just as important as lighting and decorations!
Toni Dee, who you know from Toni Interior on YouTube and Instagram, agrees, and points that it's also people that make all the difference. She says, "I feel a family makes a house a home, lots of laughter and a safe clean environment to relax in."
Being able to relax and enjoy your home with family and friends is what people remember most, more so than if it's picture perfect, as Emily Young of Acorn Cottage is quick to point out:
 "I think what makes a house a home for me, is the enjoyment I get out of putting all my thoughts and visions into action, having my own style and comforts stamped within my house truly makes it feel homely.
Other things that make it feel homely is cooking lovely meals in our kitchen, we love getting full use out of it so cooking really makes it feel homely. 
And lastly imperfections! Because no house is perfect, it's ok to have 'messy house days' and days when you think you'd like to change this and that, all these little things are actually positives as they encourage me to make my house more homely by tackling them. And let's be honest no house is a home without a bit of untidiness now and again!"
Want more hints, tips and tricks about making your home a clean and inviting environment? Sign up for the 1001 newsletter below and you'll received the very latest cleaning tips from Lisa, decorating tips from your favourite Instagrammers and more!