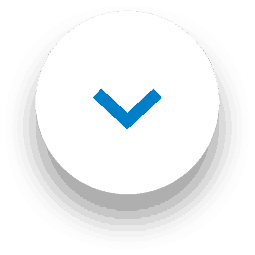 Hurray, it's the bank holiday weekend! Not sure whether to pack an umbrella or to wear a summer dress?  With the unpredictable British weather, what's most important is that you've got your 1001 cleaning products on standby to clean up muddy shoes and paws for when you return from your day trip. That's because once you've got the right product in hand, removing these stains is easy, so now all you know need is to know is how to remove mud stains from carpets!
Read on for step-by-step instructions.
How to remove mud stains from carpet
You can use 1001 Carpet Stain Remover or Pet Stain Remover to clean mud off your carpet – so pick your product of choice and let's get started!
STEP 1: REMOVE RESIDUE
Remove solid mud from your carpet or rug.
STEP 2: BLOT THE STAIN
Blot liquid mud with a clean and dry cloth.
STEP 3: APPLY YOUR 1001 PRODUCT
Apply either 1001 Pet Stain Remover or Carpet Stain Remover, don't over wet the area with the formula.
STEP 4: MASSAGE THE PRODUCT
Using another clean and dry cloth, massage the formula into the muddy stain and leave for 5 minutes – max!
STEP 5: REMOVE EXCESS LIQUID
Dab the area with a clean and dry cloth, attempting to soak up any excess liquid and leave it to air dry.
STEP 6: VACUUM
Once dry, vacuum the area!
Repeat the steps if necessary.
How to freshen up carpets
After removing the muddy stains on your carpet, we recommend that you use Carpet Fresh to banish musky smells and to inject your restored carpets with beautiful fresh aromas.
You can find our Carpet fresh range here.
How to use Carpet Fresh
Using Carpet Fresh after cleaning up muddy carpets with our Carpet Stain Remover or Pet Stain Remover couldn't be easier, and it's a great way to give your fixtures a lovely finishing touch!
Step 1: Give the can a wiggle, hold it upside down and keep it 15 inches away from the carpet.
Step 2: Squeeze the nozzle and move across the carpet, applying an even foam coverage
Step 3: Allow the area to air dry and breath in 1001's glorious scents!
Remove mud stains from carpets with 1001
Now you know how to remove mud stains from carpets, all you need to do is stock up on our reliable carpet cleaners and fresheners which can be picked up from the shops at Home Bargains or online at Amazon, Robert Dyas and The Range.
To join our cleaning community on social, follow us on Instagram, Twitter, Facebook and TikTok – we'd love to welcome you!