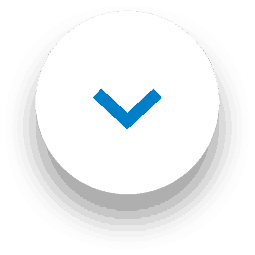 Everyone can get involved with Movember, and 1001 is here to tell you how!
Back in 2003, two mates met for a beer and joked about bringing back the moustache.
Inspired by a friend's mum who was fundraising for breast cancer, they wondered if growing a moustache would raise awareness of prostate cancer and convinced 30 guys to take up the challenge for a £10 donation.
Eighteen years on, Movember is a global event that has amassed more than 5million supporters.
Impressive, eh?!
More than prostate cancer
What started as a spotlight on prostate cancer now encompasses mental health and suicide prevention, and testicular cancer too.
Today, Movember's aim is to cut the number of premature deaths in men by 25% by transforming the way health services reach and support men.
The event has funded more than 1,250 men's health projects around the world and last year in the UK alone, Mo Bros and Mo Sisters helped raise more than £19m.
Find out more about Movember here
How to get involved
The most iconic way to get involved in Movember is, of course, to grow a moustache. The deal is, no matter how patchy, lopsided or itchy it gets, you've got to try and keep it for the whole of November.
If you're game, sign up here!
If growing a moustache is beyond the realms of possibility for you, there are lots of other ways you can get involved.
The importance of connection
The Movember website offers loads of great advice for supporting yourself and the men in your life.
If you sense someone is struggling, one of the best things you can do is make time for them and ask how they are.
This can be harder than it sounds though, right? So to help us navigate these conversations, suicide prevention organisation, R U OK?, developed the ALEC method:
A – Ask how they're feeling
L – Listen and give them your full attention
E – Encourage them to focus on simple things that might improve how they're feeling
C – Check in again after your chat
Prostate Cancer
Prostate cancer is the most commonly diagnosed cancer in men in the UK. Globally, more than 1.4million men are diagnosed every year. Early detection is key.
Men aged 50 should have a conversation with their GP about PSA testing. Men who are black or have a family history should do it at 45.
Signs and symptoms
A need to urinate frequently, especially at night
Difficulty starting urination or holding back urine
Weak or interrupted flow
Painful or burning urination
Difficulty in having an erection
Painful ejaculation
Blood in urine or semen
Frequent pain or stiffness in lower back, hips, or upper thighs
Testicular cancer
Testicular cancer is the number one cancer among younger men yet 62% of those most at risk don't know how to check themselves.
Caught early, testicular cancer is highly treatable and curable, so men are encouraged to check for any changes once a month. This cheeky video explains how!
Taking time for yourself with 1001
Annual events like Movember continue to remind us how important it is to hit pause and take time for ourselves.
Here at 1001 HQ, we've been sharing tips and tricks for taking time out and finding ways to make those daily jobs like the cleaning a bit less stressful and a bit more fun.
Our specially curated Spotify playlists will help you get motivated, and our range of products are designed to make light work of smells and stains!
1001 Shampoo is ideal for deep cleaning those high traffic areas, while 1001 Carpet Fresh is your hero when you're in a hurry.
Using 1001 shampoo
Run the vacuum over the area you're going to clean
Mix 1 part 1001 Shampoo to 6 parts water
Modestly clean the area with a clean cloth
Wait for your items to dry
Vacuum again and enjoy!
Using 1001 carpet fresh
Shake can and hold upside down around 15 inches from the carpet, rug or upholstery.
Press nozzle and sweep from side to side, applying a light covering of foam.
Wait for it to dry and enjoy hours of freshness!
Where to find 1001
Grab your 1001 products in the cleaning aisle at The Range, B&M, Aldi, Heron Foods, Savers, Poundstretcher and Home Bargains, or find us on Amazon!
Keep the conversation going with 1001
Tell us how you're supporting Movember on Facebook, Twitter, Instagram or Tik Tok
If you or someone you know needs to speak with someone immediately, contact NHS 111 on 111 or Samaritans on 116 123.
If you're ever worried that someone's life is in immediate danger, call 999 or go directly to emergency services.