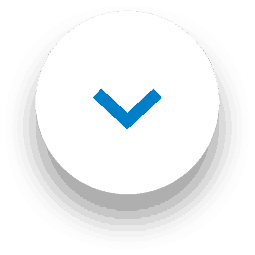 With retail and hospitality opening up again over the next couple of weeks, we want to make sure we get our big Spring Cleaning jobs checked off our list before we can make the most of these new opportunities. So if you also want to tackle the jobs you've been putting off, then here are the easiest ways to achieve a cleaner carpet and all the reasons we should make deep carpet cleaning part of our regular routine.
Deep Carpet Cleaning: Why It's Important?
When we ask most people how often they carry out a deep clean of their carpet, more often than not, there answer is 'very rarely.' We usually leave this deep carpet cleaning to when our carpets 'look' dirty, or there's a large, obvious stain. However, studies have shown that the average carpet is 4,000 times dirtier than a toilet seat! And 75% of people admit that they wear their outdoor shoes around the home, meaning more dirt and bacteria is trodden into our carpets that we can't always see. All this trapped dirt and bacteria can also lead to an increase in allergies, as it can circulate in the room and affect the quality of the air. Also, if you have young children who spend their time playing on the carpet, they will be even more exposed to this bacteria.
These shocking facts are the reason why it is important to keep on top of our carpet cleaning. And as we celebrated World Health Day this week, we wanted to make sure our customers have the healthiest homes they can! So how often should we be cleaning our carpets we hear you ask? We advise that a deep carpet clean should be carried out at least once every couple of months. However, regularly vacuuming your carpets and treating stains immediately as they happen will ensure all the dust and dirt is picked up, and will make bacteria less likely to harbor.
How Can I Deep Clean My Carpets?
Luckily, deep carpet cleaning couldn't be easier with the 1001 Carpet Machine Solution. If you have access to a carpet cleaning machine, you will be able to use this product to cover large areas of carpet quickly and with minimal effort. To see the product in action and how easy it is to use, watch the video below.
For higher-traffic areas such as stairs and hallways, we'd advise more regular cleaning. And as these areas are not the easiest to get to with a carpet cleaning machine, we'd recommend picking up our 1001 Shampoo, which only requires a bucket of hot water and a colour-fast cloth to achieve fantastic results. For more details on how to get the most from this product, head to our 1001 Shampoo Guide demonstrated by Mrs Hinch.
Where Can I Purchase the 1001 Cleaning Range?
If you're like us and want to get your Spring carpet clean completed this weekend, you can head to our Amazon site for quick delivery. Or if you're heading to the shops this weekend to stock up on your 'picnic necessities,' then you can find our cleaning range at selected selected stores including The Range, B&M, Aldi, Heron Foods, Savers, Poundstretcher, Home Bargains.