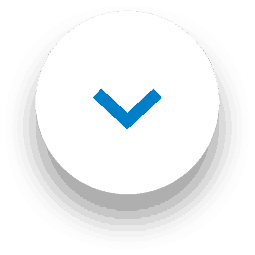 We have a winner for our social media competition, 'What's Inside the Mystery Box?'! But first, thank you all for your entries! We asked you to guess whether the silhouette was a cleaning or freshening product (two important parts of your carpet care routine). And the answer is…1001 Mousse! To celebrate the brand new look of 1001's carpet care line, we're giving away a bundle of products to a lucky follower.
If you didn't win by correctly guessing this time, don't worry—there are more competitions to come! Follow us on Instagram, Facebook or Twitter for your next chance to be our next lucky winner. 
Same Great Carpet Care Products, Amazing New Look!
1001 has been refreshing your carpets since 1940, and now, we've had a refresh too! Though we look a little different, carpets are still at the heart of what we do. And with carpets at the heart of our homes too, 1001 is still your carpet's best friend over 70 years on. So, as part of our refresh, let us introduce an old favourite new look: 1001 Mousse.
Carpet Cleaning Tips with 1001 Mousse
1001 Mousse has a unique rapid-drying formula that works its magic deep-down into fibres to remove stains quickly. It's designed to effectively tackle ground-in dirt as well as all types of dry spills and stains. Need to clean up red wine, tea, mud, or juice stains? 1001 Mousse has your back!
1001 Mousse cleans deep into your carpet, preventing future soiling and leaving no sticky residue. You'll be left with a beautiful, clean carpet.
How to Add Mousse to Your Carpet Care Routine
Blot with kitchen towel to absorb any excess liquid.

Apply 1001 Mousse 

Massage the product into the stained area.

Remove excess liquid with a dry cloth.

Leave the area to dry, then vacuum.
It's that easy! But our carpet care tips wouldn't be complete without the final step: Carpet Fresh! Pick your favourite scent, spray it evenly and lightly, then inhale and enjoy.
Where to find the new 1001 Mousse
Need the quick fix of 1001 Mousse, or deep cleaning power from one of our other products? Look for 1001's new blue bottles on the shelf at your favourite retailers like Savers, The Range, Poundstretcher, and B&M. Want some extra convenience with your carpet care? Order from our Amazon Shop!