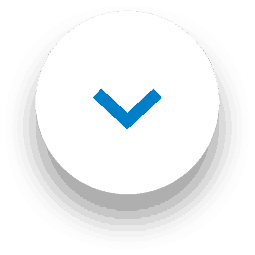 As we step into the second week of January, we just thought we'd check-in to see how you're all doing. January can often be a long and tiring month – social events are all dried up, the bills are piling up and we're back in the thick of it with work.
But fear not! Your good friends at 1001 are here to help boost your mood. And we're here with a tip that doesn't cost a thing – getting outside.
So, it may not be the warmest outside, but with a couple of extra layers on, getting some fresh air in the morning can be just the thing we need for our wellbeing. Whether it's a walk around the garden or a brisk walk to the shops and back, that burst of daylight and fresh air can help to start the day on the right foot.
And if you didn't know, January is national walk your dog month, so what better excuse to get outside more – and give your pooch some needed exercise, after all that festive snacking.
There are 1001 benefits of walking
Walking has many proven health benefits and can help reduce mental stress. Here are just some of the benefits of taking a daily walk:
Improves your sleep
Improves your mood
Reduces tiredness
Aids weight loss
Provides stress relief
Reduces cholesterol
And getting outside surrounded by nature can do even more. By removing ourselves from distractions and technology, nature can provide the calming force we didn't know we needed.
Staying active outdoors
There's no denying it's cold outside, but that shouldn't put us off getting some fresh air. Whether a brisk walk or a run, here are some tips for staying active outdoors:
Wear the right layers – wicking ones that dry quickly and bring moisture to the surface
Wear an insulating layer on top
Don't forget your hat and gloves
Wear the right footwear – this one's especially important if you're going on long walks or running
Remember to warm up before a run and stretch afterwards
Start slow – don't go too hard too soon if it's your first run in a while
Plan your route – it helps to have a goal
Read more about staying active outdoors here.
Cold weather advice for dog walkers
Seeing as it's national dog walking month, we thought we'd share some tips for caring for your dog in the cold weather:
Get your dog a coat – but be sure to introduce it to your dog carefully
If it's snowing, keep your dog on a lead in case of any deep patches
Make sure you wipe your dog's legs, feet and stomach after a walk
Keep clear of frozen ponds
Make sure your dog's coat or lead is hi-vis if you're walking in the dark
Read more helpful tips here.
How to clean muddy carpets with 1001
After all that walking, it's nice to get inside and warm up with a cuppa. But don't go letting the dog run his or her muddy paws all over the carpet! Too late? Not to worry, 1001 carpet clean has your back. To remove muddy marks from your carpet you will need:
Follow these 6 easy steps to get your carpet looking and smelling fresh again.
How the 1001 team are getting involved
We hope we've given you enough ideas to boost your mood with our dose of #WellnessWednesday. The team here at 1001 are trying to hit 10,000 steps every day. Why not set a steps goal too? And if you don't like walking by yourself, why not arrange meeting up with friends and family – the time will go so quick once you get chatting!
Let's keep the conversation going
For cleaning inspo, life tips and much more, follow us over on our social channels Facebook, Twitter, Instagram or Tik Tok to be a part of the conversation.
Where to buy 1001
Want to get your hands on 1001 today? Head to The Range, B&M, Aldi, Heron Foods, Savers, Poundstretcher or Home Bargains.
We're also available on Amazon if you can't get to the shops today!