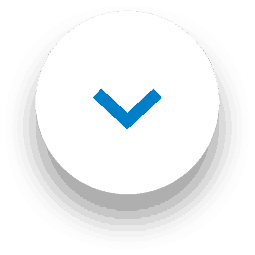 At 1001, we want to get you talking for your mental health.
If the pandemic has taught us anything, it's that we're better when we're together. Covid aside, it's always been important to communicate and talk about our feelings, but living through multiple lockdowns has been so tough for many of us, and whether you're young or old, lockdowns made it harder to communicate how we really feel, impacting our mental health. That's why, now more than ever, it's important to open up. At 1001, we want to push the message that it's absolutely fine to not be okay and that talking is good.
So, why not start by calling up your friend that you've been meaning to talk to for ages. Invite them over for a cuppa or glass of fizz and offload. Whether you need to talk about your feelings, or just want a catchup and giggle, that feeling of release will work wonders.
If talking to someone is not on your agenda, for now, there are many other ways you can help destress. Cleaning along with organising can go a long way to help ease your anxiety. So, let your exterior reflect your interior by giving your carpets a good clean.
Using our 1001 Carpet Shampoo and Stain Remover
Our 1001 Shampoo and Carpet Stain removers will do all the hard work for you! They're designed to tackle all types of wet and dry spills and stains like tea, make-up, coffee tomato sauce and dreaded red wine. For any of your common household stains, take a look at our How To Page to get your carpet looking as good as new. Here's how to use 1001 Shampoo:
Vacuum
Vacuum the carpet to lift any obvious dirt and dust
Mixing the formula
Mix 1-part 1001 Shampoo with 6 parts of water in a bucket or container
Apply to carpet
Apply modestly to the stained area with a clean cloth
Vacuum
Vacuum treated area when dry.
Using 1001 Carpet Fresh
Once you've eliminated stains from your carpet, give your living spaces a blast of fresh spring scent with Carpet Fresh. Simply spray the foam across the carpet, being careful not to over wet. Let it dry and then vacuum over. Voila! How good will it be when all the rooms in your home not only look great but smell great too?!
We can't think of a better excuse to invite your friends over for a natter now your home is lovely and refreshed…
Where to buy 1001
You can buy 1001 from all your favourite high-street retailers including The Range, B&M, Aldi, Heron Foods, Savers, Poundstretcher or Home Bargains or head to Amazon.