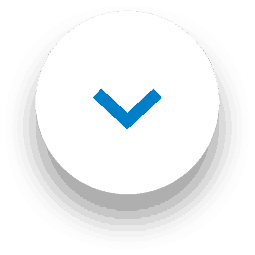 We love this time of year. Yes, it's dark and cold, but we'll take any excuse to stay indoors with a hot drink and a fluffy blanket! In today's blog, we've handpicked a hearty meal from BBC Good Food that the whole family are going to love. And if you're looking for a little winter cleaning inspo while dinner's in the oven, read on for a selection of seasonal tips guaranteed to put a spring in your step with our best carpet cleaner.
Pie in the sky
Everyone loves sausage and mash, right? Well, it's time to take the family favourite up a gear with this sausage and mash pie!
For those of you who are feeling organised, this recipe can be assembled, covered and chilled for up to two days, or frozen for three months.
(Just make sure you defrost it completely before cooking)
Ingredients
1 tbsp sunflower oil
8 pork sausages
25g butter
2 onions, finely sliced
pinch of golden caster sugar
2 tbsp plain flour
1 tbsp tomato purée
1 tbsp red wine vinegar
500ml beef stock
peas, to serve (optional)
For the mash
25kg King Edward or Maris Piper potatoes, cut into large chunks
150ml whole milk
25g butter
25g mature cheddar, coarsely grated (optional)
(Keep your 1001 carpet cleaner on standby for any potential pie mishaps)
Method
Step 1
Heat the oil in a frying pan and gently cook the sausages over medium-high heat for 10-12 mins, turning them until browned on all sides.
Transfer to a plate, then put the butter in the pan and heat until sizzling.
Tip in the sliced onions, stirring them into the butter, then sprinkle over the sugar and fry for 8-10 mins until the onions are golden.
Scatter over the flour and stir to make a paste, then add the tomato purée. Cook for a minute, then add the vinegar and the stock and bring to the boil.
Turn down to a simmer. Tip in any juices from the sausages, then cut the sausages into thick slices and add to the pan.
Simmer everything together for 5 mins until you have a glossy onion gravy.
Tip the mixture into a baking dish.
Step 2
To make the mash, tip the potatoes into a pan of cold salted water and bring to the boil.
Turn down the heat and simmer for 10-12 mins or until just cooked (the tip of a knife should slide in easily).
Drain and leave for a minute.
Pour the milk into the empty pan and bring to a simmer.
Tip in the drained potatoes and butter, and mash thoroughly.
Season to taste.
Step 3
Top the sausages and gravy with the mash, starting from the edge of the dish and working your way into the middle.
Use a fork to scrape lines in the topping and scatter over the cheese, if using.
Cooking
Heat the oven to 200C/180C fan/gas 6. Bake the pie on a tray for 35-40 mins until the top has browned.
Leave to cool for 5 mins before scooping straight from the baking dish at the table. Serve with peas, if you like.
Winter cleaning tips with 1001 carpet cleaner
Get rid of any summer gear from your drawers/wardrobe and store away.
Give smoke detectors a wipe down and check the batteries
We typically use more heaters and lights during the winter, so a working smoke alarm is even more important.
Wipe down your radiators with a damp cloth
A dusty radiator has to work even harder to heat the room.
Carpets and rugs harbour dust, dirt and bacteria. Use 1001 Shampoo for outstanding cleaning and protection.
Curtains collect everything from pollen to traffic fumes. Machine wash and hang while still wet for fresh and crinkle-free curtains.
Get your cosiest duvets and blankets washed and ready for when the temperature drops.
Using 1001 shampoo
Run the vacuum over the items you're going to clean
Mix 1-part 1001 Shampoo to 6-parts water
Modestly clean the area with a clean cloth
Wait for your items to dry
Vacuum again and enjoy!
Stock up on 1001 carpet cleaner for winter!
Get your 1001 carpet cleaner products in the cleaning aisle at The Range, B&M, Aldi, Heron Foods, Savers, Poundstretcher, Home Bargains and from our official Amazon page.
Tell us how you're hibernating!
How are you getting your home ready for winter? Tell us everything on Facebook, Twitter, Instagram or Tik Tok!