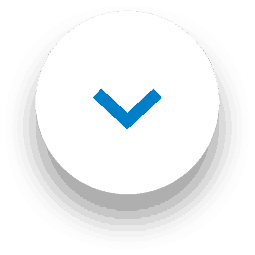 1001 Carpet Care loves animals just as much as you do, so all of our cleaners and fresheners are 100% cruelty-free. So, when you want to get rid of those stains on the carpet or freshen it up, know that you're doing it responsibly!
Meet the 1001 products
1001 Carpet Care offers high-quality products at an affordable price. The complete range includes cleaners and fresheners for carpets rugs and upholstery.
There are so many stains that can be cleaned from your carpets with 1001, so whether it's mud, pet stains, food or make-up, your carpet will be looking as good as new once you've applied our Carpet Cleaning products. No matter if you choose the Carpet Stain Remover, Carpet Machine Solution, 1001 Shampoo or Mousse, you will be able to remove that stain!
Now you've tackled that stain, it's time to freshen up! Our Carpet Freshening products come in a range of scents including Fresh Thai Orchard, Fresh Spring Blossom and Mandarin and Exotic Flowers and Pink Grapefruit. It's easy to apply, quick-drying and gives hours of freshness, plus, it requires no vacuuming!
What is Veganuary?
Veganuary is a registered charity that encourages people to try being vegan for a month or to experiment with meat alternatives in addition to their regular diets. As climate change awareness and action increase, more and more people are turning to veganism or simply reducing their meat intake to be more environmentally friendly and healthier.
Veganuary fact corner
Here are some facts around Veganuary:
2022 was the most impactful year yet for Veganuary, with a whopping 400,000 people signing up to try Veganuary.

There

 

have

 

been

 

over

 

1370

 

articles

 published internationally and thousands of companies have 

introduced

 

plant-based products

 using their advertising 

budgets

 to promote vegan 

products

.

In

 

2021,

 

Veganuary was tried in 

almost every country in the world 

–

 

the only countries 

not

 

to

 

participate

 were North Korea, Vatican City

,

 and Eswatini.
Vegan recipes
Here are some vegan recipes to get you started. Beans on toast and stuffed peppers aren't all that vegan food is – there are some truly delicious recipes out there that you can try. So from Mushroom Bolognese to Mexican-style Pulled Jackfruit, check out these 26 easy vegan dinners that even the meat-eaters will love: www.bestrecipes.com.au/budget/galleries/easy-vegan-dinner-recipes/227tk9fb
If it's through cleaning or eating, we hope we've given you enough inspiration to give Veganuary a try this year!
Share your tips with 1001
Have any Veganuary tips for use? Be sure to tell us over on our social channels Facebook, Twitter, Instagram or Tik Tok.
Where to buy 1001
Want to get your hands on 1001 today? Head to The Range, B&M, Aldi, Heron Foods, Savers, Poundstretcher or Home Bargains.