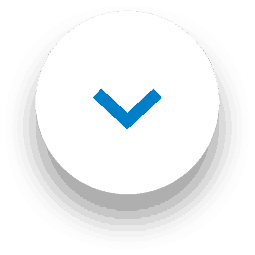 Children are probably the most bored during lockdown. They have so much energy and determination to explore and discover, it's overwhelming for us adults. So as a parent, we're pretty sure you're not having the easiest time. Keeping the house clean, doing the cooking, the washing, working from home and the usual bits and bobs. On top of all this you have to educate and keep your little ones entertained now. But there's no need to panic, we have something that might help you.
Download and draw
Attention all parents, down below you have an image you can print and colour in with your children. Get creative and use bright colours, or maybe stickers to bring this picture to life! And don't forget to share your creations with us, we would love to share them on our social media channels. We would love to share them on our social media channels. After you're finished drawing, take a picture of it, tag us in it @100carpetcare and share it with us. Pick where you want to share it: Facebook, Instagram or Twitter.
Games for toddlers
Here are a few ideas to keep your toddlers entertained:
Make some noise! Get some plastic tupperware, fill one with with pasta and the other one with rice. Create rhythms and encourage your little one to participate.
Listen to piano music. Classical music can have soothing effects on babies and who knows, they could even fall asleep.
Dance with your toddler around the house. Put some music on, make sure your baby is safe in your arms and gently dance around. Maybe you shouldn't spin during this dance.
Games for children
Create a dancing team! You need a name for your crew, a logo and of course, a choreography. What are you waiting for, places everyone.
Not a fan of dancing? How about a super cool music band then? Again, you need a name, a logo and a song. Make sure to rehearse every day.
Create a teleportation machine. Learning about all the different places around the world is far better when you can actually be there. Create a "portal" which will allow you to go to Paris, or maybe South Africa. By creating the atmosphere of the place in the house, your child can learn better and faster about the place. So if you chose Paris make sure you eat a croissant, listen to French music, draw the Eiffel Tour and read about Paris on Wikipedia. Hint: you might want to have this machine working only once a week.
Last but not least, the classic fort. Children adore cosy forts, and not just children. Especially if you have hot chocolate, a nice movie on and fairy lights. This will guarantee keep your child or children busy every evening.
Stay on top of cleaning
If the hot chocolate enjoyed in the fort landed on the carpet, no need to panic. You can use either the 1001 Mousse or 1001 Troubleshooter to tackle those stains effectively. Since our homes are more lived in than ever, maybe you want to give your entire carpet a quick and effective clean. For that you need the 1001 Shampoo. Make sure you read the instructions on how to use this product before using it. After you've cleaned any stains or shampooed the carpet, we recommend you use Carpet Fresh to leave your carpet smelling fresh for longer. Also, Carpet Fresh can be used on upholstery, so you can give your fort a freshen up. Don't worry, all 1001 products are safe to use around pets and children.
Where to buy 1001
Find all our 1001 Carpet Care products on our Amazon shop or at any of our retailers including Savers, The Range, Poundstretcher, B&M.