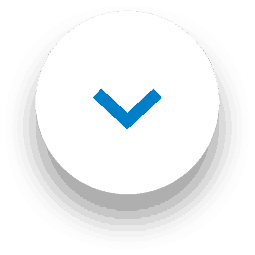 Find the best kitchen cleaning advice and tips here! as well as advice from the team at 1001 on how to get rid of a food stain on carpet.
Your kitchen cleaning tips
We asked you on social media (@1001carpetcare) to share your best kitchen cleaning tips – and you didn't disappoint! Loads of you shared your tips and here are some of the best.
Cleaning and looking after your appliances was a popular theme:
"Clean your appliances regularly. No point washing clothes/crockery in a dirty washing machine or dishwasher. White vinegar or soda crystals will keep both smelling fresh. Just throw into the drum of washer or base of dishwasher and set to hot cycle. Voila!!! Nice and clean for the next use" – theyorkshirecleanaholic (Instagram)
"Soda crystals in a 90 degree wash keeps it smelling fresh and clean" – addicted.to.all.things.wax (Instagram)
"Citric acid is a powerful but natural way to remove limescale from your kettle, and doesn't leave a funny taste in your next cuppa! Pour 2 or more tablespoons into your kettle, boil and leave for 15-30 mins until the limescale disappears" – jottiesjournal (Instagram)
"Always wipe down your fridge and freezer doors and handles with something that has an antibacterial agent in it. You will be surprised how many germs they harbour!" – zo_flo_addict (Instagram)
You also had useful advice on how to clean your floors and surfaces:
"Use white vinegar every couple of days to clean your worktops (sides) just to take any residue build-up off them" – irishcleaningmammy (Instagram)
"Remember to pop your plug!" – sweeping_beauties_wales (Instagram)
"Bicarb and lemon juice for clearing the plug holes" – mollie_and_the_bump (Instagram)
"Clean wooden chopping boards with non harsh chemicals which are absorbed easily by wood. Instead use half a lemon and rub board with salt. Deodorises, cleans and helps to remove any stains" – jottiesjournal (Instagram)
…and you had good time saving tips to help you stay in control of your cleaning:
"Don't leave your cooker months till it's bad – give it a wipe as you go, even once a week will help!" – allthingshairandhome (Instagram)
"Make yourself a weekly cleaning rota so cleaning doesn't become overwhelming. Spend 30 mins a day speed cleaning the area and give yourself time to relax" – lotti3s_lif3 (Instagram)
Don't forget that you can download and print our free cleaning calendar to help you stay organised!
Here's some advice to keep your kitchen and home smelling great:
"Tumble dryer sheets in your cushions to smell good…" – addicted.to.all.things.wax (Instagram)
"Remove bad cooking odours from your kitchen by leaving a capful or two of your favourite scented disinfectant in your washing bowl with hot water" – jottiesjournal (Instagram)
Don't forget that you can also give your carpet a quick spray of 1001 Carpet Fresh to neutaralise cooking and food odours and leave your kitchen smelling great!
And here's a novel piece of advice for how to use your 1001…
"I used 1001 on my mucky trainers. Brought them up a right treat!" – dee._at._home (Instagram)
How to deal with a food stain on carpet
If you have carpet in your kitchen then it's easy for stains to occur. Whether your little one has dropped their food, or you've stained the carpet while cooking, 1001 Carpet Stain Remover can help.
Remove any solid residue and blot the area with kitchen towel to absorb any excess liquid.
Apply 1001 Carpet Stain Remover and wait for a maximum of 5 minutes.
Massage the product into the stained area.
Remove any excess liquid with a dry cloth.
Leave the area to dry, then vacuum.
Once your carpet is clean, go the extra mile by spraying 1001 Carpet Fresh to neutralise any lingering bad smells.