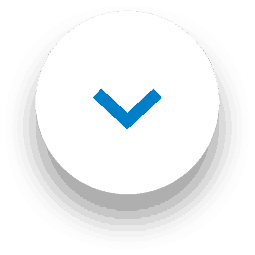 Pet-friendly Carpet Cleaner from 1001 is just the thing for National Love Your Pet Day!
We love our pets every day, but National Love Your Pet Day on 20th February gives us reason to love, pamper and spoil them even more. The holiday focuses on giving extra special attention to our pets, whether a cat, dog or chinchilla! If you're wondering how you can treat your pet this year, read on…
How to celebrate your pets
From extra walkies to tasty treats, there are so many ways we can treat our beloved pets. Here are just a few of them to help give your pet a day to remember:
Put programmes with pets in on the TV – they'll love to watch along with you
Give them a gentle brush to get rid of excess hair – they'll appreciate the extra attention
Practice their favourite commands and give them a treat when they've completed 'sit, paw, and rollover'
Bring out their best toy or buy them a new squeaky
Wash their bedding – even pets like fresh, clean beds and blankets
Check their vaccines are up to date – they might not appreciate this one as much as a new toy, but it'll help prevent them from getting ill further down the line
Make sure their toys are in good shape, without any sharp edges that could damage their gums
If they like a lot of exercises then why not treat them to an extra-long walk?
Clean up after your pets with 1001 Carpet Cleaner
As much as we love our pets, they can create a mess. And that's where 1001 can help. With our quick working, easily applied carpet cleaner, you'll have any mishaps and stains cleaned up in no time; helping you to forgive your dog in a flash and giving you more time to spend with them. Better still, our carpet cleaners are pet-friendly, so they won't cause any harm to your pawsome friend.
Whether it's pet vomit, urine or poop, here are some very handy how-to guides to help you keep your carpets clean and fresh. Why not bookmark them for future use?
Pet vomit – 1001carpetcare.co.uk/how-to/how-to-remove-pet-vomit-from-your-carpet/
Pet urine – 1001carpetcare.co.uk/how-to/how-to-remove-pet-urine-from-your-carpet/
Pet poop – 1001carpetcare.co.uk/how-to/how-to-remove-pet-poo-from-your-carpet/
Don't forget our Carpet Fresh products to eliminate those pet odours too.
Where to buy 1001 Carpet Cleaner
If your pet's just had a mishap and you want to get hold of a couple of cans of 1001 Carpet Cleaner, then head to these well-known retailers: The Range, B&M, Aldi, Heron Foods, Savers, Poundstretcher or Home Bargains.
Follow us
Don't forget to follow us over on our social channels: Facebook, Instagram, Twitter for home cleaning hints and tips, not forgetting the odd competition too!