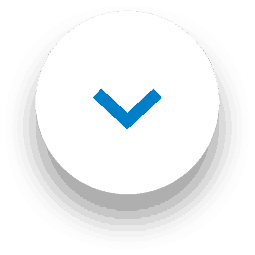 Lynsey Queen of Clean has amazing quick cleaning tips!
A silver lining of late has been the ability we've all had to perfect our homes. Cleaning routines have scarcely been more thorough, and there's a worry that once things go back to normal, our cleaning may fall behind! So, 1001 Carpet Care are here to help sharing the advice from the wonderful Lynsey Queen of Clean!
What does Lynsey Queen of Clean have to say?
From using dishwasher tablets on the plugholes to tumble dryer sheets on the blinds, Lynsey knows how to clean well and clean fast! A good way to keep on track of our cleaning post lock down is by making a weekly schedule. For example, on Mondays Lynsey clears all clutter that has accumulated over the weekend and hoovers all rooms. But what happens if you spot a stain after the weekend's antics? Surely that's a time consuming job? Not with 1001 Mousse, Lynsey says it took her 'no scrubbing at all' to remove the coffee from her carpet! So what else do we need to know about quick cleaning?
Lynsey Queen of Clean gives us 5 quick cleaning tips
We all know how tempting it is to avoid those hard to tackle jobs, especially after a long day at work (remember those?). But Lynsey explains that by doing so, this makes it worse for us later on! Putting off jobs means they pile up, so it's best to keep on top of them by doing a little something each week. Once things are back to normal, it's likely we'll have less time on our hands, so keeping cleaning easy is vital!
One of the best ways to tackle jobs is by setting ourselves a time challenge. Lynsey likes to set a timer for 5 minutes, pick 2 or 3 rooms and try to do as much as possible in that time. By completing these quick cleans when we're busy means that deep cleans will be so much easier for us later on! Here's some more quick cleaning tips from Lynsey to help us do just that…
Lynsey's cleaning tips:
Leave bleach and boiling water in the kitchen sink to keep the kitchen smelling clean all day.
Ditch the sponge and use a sonic scrubber to quickly remove stubborn lime scale from the taps.
Use 1001 Carpet Fresh for a quick and easy freshen up with scents such as Soft Jasmine & Linen, Thai Orchid & Passion Fruit and more to chose from.
Before sitting down to eat, spray any spills on the hob with kitchen cleaner. Once you've eaten, the grime and grease should wipe off easily!
Rather than battling with cloths and too-big-hoover-attachments, use a hairdryer behind your radiators to blow out all that hard to reach dust and simply hoover it up afterwards!
Where to purchase 1001…
Want to try Lynsey's recommendations? You can pick up 1001 Mousse, Carpet Fresh, and all our other products on our Amazon Shop or at one of our retailers: Savers, The Range, B&M.