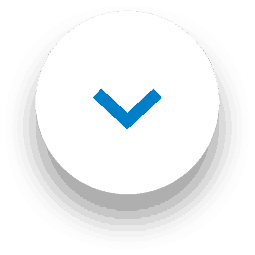 Our connection to photographs is reflected right across society. Cameras are no longer something you dig out of a drawer and take to a wedding – everyone has one on their phone, ready to capture a moment and share it. And on this World Photography Day – an annual, worldwide celebration of photography – you will be seeing the hashtag #WorldPhotographyDay all over social media as people celebrate the craft and get involved. So grab your favourite 1001 carpet cleaner spray and let's the show begins!
Picture perfect
With amazing platforms like Instagram, photographs are connecting the cleaning community day in and day out and it makes us so happy to see 1001 carpet cleaner sprays popping up in your pictures throughout the week.
Why not gather all your colourful cans of 1001 Carpet Fresh and share them with us for Rainbow Thursday?! Whether your go-to fragrance is Spring Blossom and Mandarin or Soft Jasmine and Linen, get them all in shot, tag 1001 and tell us why you love them and how you use them!
Refresh your knowledge (and your home!)
Every few months, treat your carpet to a deep-down clean with 1001 Shampoo.
Designed to tackle the larger high traffic areas of your carpets, the unique formula works right into carpet fibres, attacking ground-in dirt and leaving a protective shield to defend against future staining, keeping it picture perfect for even longer!
Using 1001 shampoo
Vacuum the area
Mix 1 part 1001 Shampoo to 6 parts water
Use the mixture and a clean cloth to clean the area modestly (no aggressive rubbing required!)
Wait for the area to dry
Vacuum again then grab your phone to capture the moment (no filter needed!)
Important info
1001 carpet cleaner sprays and products are safe to use even on delicate carpets, including wool, but we always recommend testing a hidden area for colour fastness. Do not use with hot water, avoid use on 'velvet' type materials, brocade, rayon or anything unsuitable for wet cleaning and always allow the treated area to dry before coming into contact with skin.
A quick fix for your pics
Keep carpets and rugs looking and smelling amazing with your favourite 1001 Carpet Fresh fragrance. Blended by perfume experts, this quick-drying foam neutralises trapped odours and dries in minutes.
You'll be wishing your followers could smell the results because 1001 Carpet Fresh leaves the whole room smelling fresh and clean. Oh, and you don't even need to vacuum!
Using 1001 carpet fresh
Shake can and hold upside down around 15 inches from the carpets, rugs or upholstery
Press nozzle and sweep from side to side, applying a light covering of foam
While you wait for it to dry, jump on social media to tell us how great it smells!
Ready for your close up?
Find all the above 1001 carpet cleaner sprays including 1001 Carpet Stain Remover, 1001 Shampoo and our range exclusively for pets, in the cleaning isle at The Range, B&M, Aldi, Heron Foods, Savers, Poundstretcher and Home Bargains
Snap it up! Don't forget you can find your favourite carpet cleaner spray on Amazon too!
Picture it
Keep in touch and tag us in all those beautiful Rainbow Thursday posts on Facebook, Twitter, Instagram or Tik Tok!