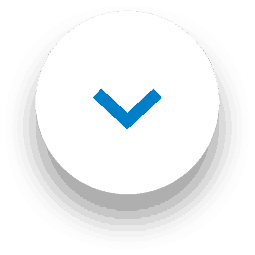 We're now well and truly into Spring! With the bank holidays and summer months on the horizon, it's the perfect opportunity to get that Spring clean completed. So you can enjoy the sunshine, of course. During the last 2 months, our homes are possibly more 'lived-in' than they ever have been. This means more accumulated clutter and chaos. But with these quick and easy decluttering tips, you can restore the calm in your beloved homes in no time.
Addressing the clutter
We're no stranger to the dreaded 'floor-drobe,' but with a new season on the way, we want to make this a thing of the past. The best way to rid your closets of excess items is to have a clear-out. Addressing your clothes the 'Marie Kondo' way and only holding onto those that you know you regularly wear or use. To do this, make three piles including a 'must keep' pile, a 'nice to keep' pile and a 'not keeping' pile. Once everything is organised, you can decide which of the 'nice to keep' items actually belong in the 'must keep' pile. Despite charity shops not being open at the moment, collate all your unwanted belongings in a bag.  Ensure they won't collect dust, store them away ready for when you can donate them again.
The power of storage
With fewer items, this step is a lot more manageable and this truly is the key to a tidy home. Make the most of the space you have, either within, under or above cupboards, will allow you to keep it tidy. Simple DIY projects can address clutter in your kitchen. Mounting a rack on the back of cupboard doors or trying a roll-out rack in a lower cupboard to increase space. Alternatively, easy storage solutions such as hampers, baskets and organisers can provide a 'home' for additional items. So even when they are on show, they appear more organised. These methods can be applied in all areas of your home. Wicker baskets create a stylish way to store your towels in the bathroom. Hooks on the back of your wardrobe door are the perfect place to store your accessories. And they can all look chic too.
Floors
With more space being cleared up, now is the perfect time to address your floors. Go for the most 'dreaded' areas such as hallways and stairs. No matter what kind of flooring you have, cleaning it regularly will ensure its longevity, especially if you have carpets. For tackling ground-in stains and dirt, use 1001 Mousse, which will act quickly and target the deep-down fibres of your carpet. For an overall refresher of your carpet, reach for 1001 Carpet Shampoo. It will not only give your carpet a new lease of life, but will also leave a protective shield that will keep your carpet cleaner for longer.
To freshen up your entire home, spray our limited edition Spring Blossom & Mandarin Carpet Fresh for a burst of citrus that is sure to get you ready for the summer. You can use it on your bath mats, sofas, curtains and cushions in addition to your carpets.
Where to buy
Find all our 1001 Carpet Care products on our Amazon shop or at any of our retailers including Savers, The Range, Poundstretcher, B&M.