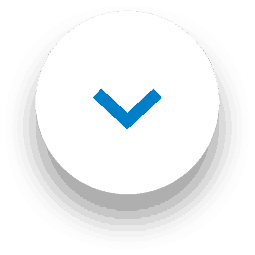 As part of Mental Health Awareness Week, we've been focusing on how cleaning can help to improve your mental health.
Laura Mountford runs the @LauraCleanaholic account on Instagram and a successful YouTube channel designed to help people with stress and anxiety. We spoke to her to find out how she's working to improve mental health through cleaning.
How Laura is helping people on social media
If you've ever seen someone looking around the shops and sharing the best deals, you're probably familiar with Laura.
Laura's YouTube channel finds her noseying around the shops seeking out bargains, and she also shares her insights @LauraCleanaholic on Instagram.
"I started Instagram because I love cleaning and I love shopping, but most of all I love helping other people," Laura tells us.
"I realised that I am not the only person who loves shopping (or cleaning for that matter) but as people have such busy lives, with families, young children, busy jobs or for health reasons are simply not to go to the shops.
"Many people have disabilities or mental health conditions that prevent them from being able to go to the shops, so by following me they can get the experience of having a nose around a store without the feeling of stress or anxiety."
"Cleaning really helps me to de-stress"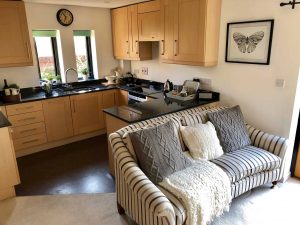 Laura and her partner both work full time, and their spare time is taken up renovating their new home or looking after their cat Mittens. And, as her Instagram account suggests, Laura also loves cleaning!
"I am such a home bird and the one thing I love even more than shopping is being at home in my happy place @thelistedbarn. I enjoy just pottering about and, of course, cleaning our home," she adds.
"Cleaning really helps me to de-stress after a busy week.  I know it might sound crazy, but I really enjoy getting my favourite cleaning products out, putting my music on and having good spray and scrub on my day off.  I then feel like I can properly unwind, relax and enjoy the precious time off that I have with my family and friends."
Online support can help you improve mental health through cleaning
With almost 30,000 Instagram followers and YouTube subscribers, Laura is also part of the thriving social media cleaning community.
She adds: "The online cleaning community is absolutely amazing as there are so many supportive people sharing their favourite products and top tips.
"I cannot believe that I have almost 30k followers after just a few months!  I always take the time to respond to my followers and answer any questions that they have.  The most important thing to me is supporting others and helping those who may need a friendly chat or a daily boost of positivity, motivation or confidence in their lives."
Laura strongly believes that social media and the online community can help tackle mental health through cleaning.
She adds: "My advice to anyone who is feeling stressed, anxious, lonely or depressed is to take each day at a time. Only follow social media pages that bring positivity and happiness to your life and not ones that make you feel bad about yourself.
"Social media is growing so quickly, and I want to help as many people as I can through my platform, in the hope that I can bring some happiness to other people's lives.  Helping others makes me happy!"