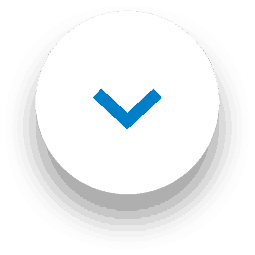 Well the time has come. Six weeks have flown by. New school uniforms and stationery are at the ready. But are you? With the return to school, life returns to the usual routine. But that doesn't mean we're any less busy. That's why here at 1001, we pride ourselves on providing quick and easy to use child safe carpet cleaning products, so that keeping on top of your cleaning is as easy as possible. And most importantly, doesn't detract from the precious time spent with your family and friends.
Football boots causing your carpets grief?
As much as we love seeing everyone getting back to sport. Our carpets are certainly not enjoying the return of muddy football boots and grass stained school shoes. So if this sounds familiar, here are the best child safe carpet cleaning products to take care of stains:
Allow the mud or soil to dry.
Vacuum the area thoroughly until all the residue is removed.
Apply 1001 Mousse.
Gently massage into the stained area.
Remove excess liquid with a dry cloth.
Leave the area to dry, then vacuum.
Keep the room smelling fresh for hours with a spray of your favourite 1001 Carpet Fresh– which will you be choosing this September?
Creative homework leaving a sticky mess?
Oh, the return of homework. If you've forgotten the mess that can incur as a result of creative castle building or Christmas card making (yes, it's never too early)! Then we're here to help with all your sticky homework messes with our top tips, tricks and glue-combatting products.
Place some ice cubes in a plastic bag.
Rub over the area until the glue goes brittle.
Cover the area with a tea towel or kitchen towel and shatter the glue using a rolling pin or heel of a shoe.
Vacuum thoroughly.
Apply 1001 Carpet Stain Remover.
Massage the product into the stained area.
Remove excess liquid with a dry cloth.
Leave the area to dry, then vacuum again.
Once again, finish off with 1001 Carpet Fresh and it will be like the accident never occurred in the first place. PLUS your home will smell lovely and fresh!
Child safe carpet cleaning products to tackle all stains
With little ones running around, we want to give you the peace of mind that all our products are child and pet safe. So whatever life throws at you or your carpets, you can be rest assured that our child safe carpet cleaning products will take care of the problem and leave your home clean and healthy for the whole family.
So if you're looking to stock up on your must-have carpet cleaning products, you can find the 1001 Carpet Care range at your local The Range, B&M, Aldi, Heron Foods, Savers, Poundstretcher and Home Bargains.