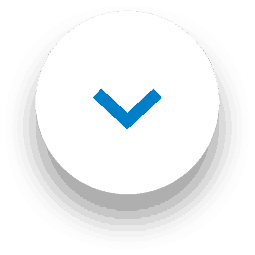 We're so close to having cocktail parties with friends again, we can almost taste the Pimms now . Whether you've been upping your bartending game during the pandemic, or are looking for a mean mocktail menu, 1001 has your back. We've made some fun, refreshing mocktail recipes inspired by the most popular 1001 Carpet Fresh scents, as well as tips on how to use carpet cleaner spray to ensure your home is clean and cocktail ready!
Carpet Fresh-Inspired Mocktail Recipes
Do you crave fresh fruit flavours? We do—especially in springtime! We decided to get a little creative and come up with some delicious mocktail recipes inspired by our most refreshing Carpet Fresh scents. Check them out here, and don't forget to pick up the matching Carpet Fresh Carpet Freshener as well!
Crucial Cleaning Before a Cocktail Party
Many of us are taking advantage of warmer weather to entertain guests outside. While you might be minimizing the mess on carpets by hosting outside, there is still a bit of cleaning that needs to be done in preparation. Here's what we suggest:
Clean windows on the inside

and

outside.

Cut the lawn and ensure all yard waste is out of sight.

Check the eaves for wasp or hornet nests.

Make sure you have citronella lanterns or candles.

Check all outdoor furniture for rust or broken structure, and wipe down any dust.

Tackle any stains on cushions.
If you can't remove the cushion covers of your outdoor furniture, never fear! 1001 has the solution with our carpet cleaner spray. Here's how:
Apply

1001 Carpet Stain Remover

to an inconspicuous area and wait for a maximum of 5 minutes before massaging. 

If no discolouration/other issue occurs, go ahead and apply the carpet cleaner spray to spots and stains, then wait up to 5 minutes. 

Massage the product into the stained area.

Remove excess liquid with a dry cloth.

Leave the area to dry well before the guests arrive. No sticky residue to watch out for!
It's that easy! And this 1001 carpet cleaner spray doesn't just get rid of stains on your outdoor furniture. Its formula works so deep down into the fibres, it manages to protect the surface from future stains!
With a spotless outdoor entertainment area and unforgettably delicious mocktails on the menu, your home will become the new hot cocktail spot of the summer.
Need to Pick Up More 1001 Carpet Cleaner Spray?
You can find 1001 Carpet Care products including carpet cleaner spray at your favourite retailers.* Just look for us at The Range, B&M, Aldi, Heron Foods, Savers, Poundstretcher, or Home Bargains. Don't feel like running errands? You can order more 1001 carpet care products from our very own Amazon Shop.
And if you're looking for more cleaning inspiration around the home, visit us on social media! You can find 1001 on Facebook, Twitter, Instagram or Tik Tok, and we love hearing from 1001 fans.
*Limited lines apply and stock may vary.