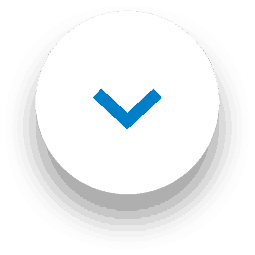 One of the most significant dates in the UK has arrived – National Fish and Chip Day 2021. Not only is fish and chips the most popular British take-away food, but it essentially had a cultural significance in keeping the nation going through the two world wars. Whether you're excited to catch up with your friends or follow the family tradition of eating fish on Fridays, these moments are perfect for reconnecting in the wake of restrictions easing across the UK. However, fish and chips are greasy (and smelly) meals that are often eaten by hand… so here's how to remove common stains from carpets and furniture with 1001.
How to Remove Grease Stains from Carpets and Furniture
Your guests may accidentally touch the sofa or even you're brand-new furniture addition with greasy fingers. No matter how you, your friends and family eat fish and chips, grease stains on carpets may be caused by toppings falling down such as vegetables as well as fish and chips. Hence, you'll need 1001 Carpet Stain Remover if a few bits finish on the ground.
Our specially formulated spray cleaners are made so that you don't need to interrupt the flow of conversation to clean. It works deep down into the fibres to remove grease stains from carpets and even helps protect your carpet (or upholstered surface) from new stains. Here's how:
Blot the stain as soon as possible with a kitchen towel to get rid of as much of the grease as you can.
Apply 1001 Carpet Stain Remover and wait for a maximum of 5 minutes (make sure you test an inconspicuous area first to ensure there are no discolouration/other issues).
Massage the product into the stained area.
Remove excess liquid with a dry cloth.
Leave the area to dry, then vacuum.
It's as easy as that, now you can continue celebrating National Fish and Chip Day!
Fish and Chip Smells Getting Stale?
Maybe you've managed to pull off fish and chip night without any carpet stains. Congrats! But there is one more thing you need to remember. That's right: fish and chip smell. So, make sure to give your carpets and furniture a decent spray of 1001 Carpet Fresh after your fish and chip party to get rid of any unpleasant smells!
Shake the can well.
Hold it upside down, about 40cm from your carpet, rug, or upholstery.
Press the nozzle and sweep the can from side to side for a thin, even covering of foam.
Enjoy the fresh scent for hours!
Fragrances include: Exotic Flowers & Pink Grapefruit, Frosted Winter Berries, Spring Blossom and Mandarin, Soft Jasmine and Linen, and Thai Orchid Pet.
Where to Buy 1001 Carpet Care Products?
You can find 1001 Carpet Care products including carpet stain remover and freshening spray at your favourite retailers.* Just look for us at The Range, B&M, Aldi, Heron Foods, Savers, Poundstretcher, or Home Bargains. Don't feel like running errands? You can order more 1001 carpet care products from our very own Amazon Shop.
We would love to hear how you like to eat your fish and chips! Post a pic with your friends and family catching up over fish and chips and tag us on social media. You can find 1001 on Facebook, Twitter, Instagram or Tik Tok.
*Limited lines apply and stock may vary.