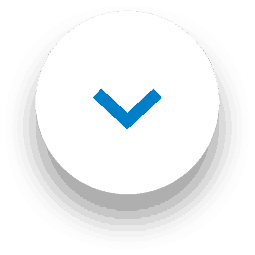 This April, 1001 carpet care have been the proud sponsors of National Pet Month.
This non-profit organisation aims to promote responsible pet ownership. We're delighted to partner with National Pet Month to celebrate the millions of pets that share our homes.
Keep reading to find out how you can still win a couple of great pet prizes, and for a round-up of everything that happened in National Pet Month.
Win some great pet goodies in our two competitions
We've teamed up with National Pet Month's Park Bench and Scratching Post Facebook communities to offer two very special pet prizes.
You have until 6 May to enter both competitions, so click the links above to find out how you could win!
1001 – Cruelty-free carpet cleaning and freshening
Our range of dedicated 1001 carpet care products for pets is just the start of our commitment to looking after animals.
Since 2004, 1001 has been part of the WD-40 Company.

No products manufactured by the WD-40 Company have ever been tested on animals.

We don't condone unnecessary animal cruelty. We have never conducted animal testing ourselves or commissioned any outside organisation to do so on our behalf.
So, you can rest assured knowing that products such as 1001 Carpet Fresh Pet and 1001 Pet Stain Remover are completely cruelty-free.
Revealed: the UK's top 10 pets
What's the most popular pet in the UK?
To celebrate National Pet Month, we put together a list of the most popular animals and birds that share the UK's homes. Do we have more cats than dogs? More guinea pigs than hamsters? And what about snakes and chickens?
Discover the country's most popular pets in our top 10 list.
By supporting National Pet Month, you're helping to celebrate the benefits of our pets and encourage fundraising for the nation's needy pets.
One of the main aims of National Pet Month is to raise awareness of responsible pet ownership through educational campaigns. So, earlier this month we put together a comprehensive guide to caring for your animals.
Read: 13 ways you can be a responsible pet owner
Grab a free 1001 room freshener at a pet show near you
Over the next few weeks 1001 will be popping up at a couple of pet events across the UK.
If you're planning to come to either the National Dog Show or Paws in the Park, you'll be able to pick up a free sample of 1001 Carpet Fresh, as well as a coupon for money off your next purchase.
The National Dog Show, 9 – 12 May, Staffordshire County Showground, Stafford
Paws in the Park, 18 – 19 May, South of England Showground, Ardingly, West Sussex
Come along for a day of family fun – and pick up your 1001 carpet care goodies!