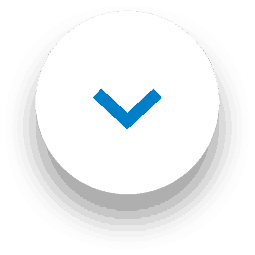 April Fool's! Did 1001 get you?
Sorry! Our Wet Dog Carpet Fresh is just a prank. Maybe you like the smell of wet dogs after a muddy walk during the April showers, but we'd rather have a fresher smell!
That's why our Carpet Fresh fragrances are developed by fragrance experts to give you hours of freshness, masking those pet odours!
April Fool's Day and where it came from
April Fools' Day is celebrated in the United Kingdom on April 1st. This is the one day of the year when pulling light-hearted pranks on friends and strangers is encouraged. And even big brands and the media get involved by persuading customers to believe something or do something silly in the name of April Fool's.
The first reference to April Fools' Day in the United Kingdom was in 1698 when a joke article was published in the newspaper, written to convince people to visit the Tower of London to see the lions being washed. This light-hearted joke was to encourage people to gather in a place to see if they would fall for such a ceremony.
Since then, April Fool's Day has continued to remain popular within the UK – the rule is that jokes are to be pulled before 12 midday and the Joker must reveal the fool by shouting April Fool's!
1001 product range
We might not have a new limited edition Wet Dog Carpet Fresh, but we do have some other amazing products to keep your carpets looking and smelling fresh!
1001 Carpet Fresh core range
Exotic flowers and pink grapefruit
Thai orchid pet
Soft jasmine and linen
Seasonal/limited edition fragrances
Freesia and white musk (exclusive to B&M)
Spring blossom and mandarin (spring/summer)
Frosted winter berries (autumn/winter)
1001 Carpet fresh features
It's easy to apply
Hours of freshness
Removes odours without the need to vacuum
Quick-drying fine foam leaves the room smelling organically fresh and clean
1001 Wide area and general cleaning products
Shampoo
Designed to tackle the larger, high-traffic areas of carpets
Formula works deep down into the carpet fibres lifting and removing ground-in dirt
Unique formula leaves a protective shield to defend your carpet and keep it cleaner for longer
Carpet Machine Solution
For use in all known carpet cleaning machines.
Ideal for large area carpet cleaning and gives carpets a professionally cleaned look
Formula works deep down, gently lifting dirt and stains
Breaks up and disperses grime, and minimises foaming in the machine making it easy to use
The unique polymer ingredient prevents future stains, keeping it cleaner for longer

1001 Spot stain removers
Carpet stain remover
The original spot stain remover
Tough on stains but gentle on carpets and rugs
Formula quickly cleans deep down into your carpet, preventing future soiling and leaving no messy residue
WoolSafe approved
Mousse
Easy to use, quick drying mousse
Perfect for treating wet spills, stains, and dried-in dirt
Pet Stain Remover
Attacks stains and smells left by pets on carpets and upholstery
The trigger action allows direct application to the affected area and nowhere else
WoolSafe approved
1001 Carpet cleaning range features
Tough on stains
Tackles pet stains
Easy to apply
Works quickly
Where to buy 1001
Don't feel caught out by unsightly stains, let 1001- your carpet's best friend – do the heavy lifting. Pick 1001 products at your own convenience, whether that's online or in-store, and breathe life back into your furnishings!
Ever fallen for an April Fool's Day joke? Tell us what happened and join in the conversation on social – you can follow us on Instagram, Twitter, Facebook and TikTok.