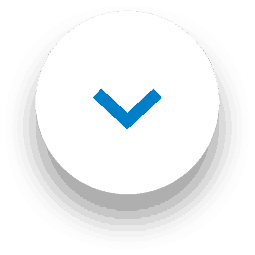 The Tokyo Olympics are finally here! Will you be watching?  There's nothing quite like the magic of cheering on Team GB and watching the athletes make history. The whole family is bound to feel inspired, so why not get out in the garden and have some fun of your own? Read on for some ideas (some of them involving the best carpet cleaning products)!
Long jump
Grab some chalks and draw out a start line. Get everyone to line up and see how far they can jump using both feet. Mark each budding athlete's attempt in a different colour so you can identify who wins bronze, silver and gold.
Hurdles
We love this idea for little ones! Grab their swimming noodles and lay them out on the grass to create little arches to leap over. Grab a stopwatch for older siblings and see who can complete them the fastest. Knock any over and face a penalty!
Javelin
No additional equipment (or carpet cleaning products) needed! Simply make paper aeroplanes out of paper or old magazines and see who's flies the furthest!
Balloon tennis
Inspired by Andy Murray? Use a sheet and some chairs to create a net, blow up some balloons and see how long you can pat the balloon back and forth with your hands without dropping it. Alternatively, leave the game to the kids while you play umpire. Strawberries and cream optional (but highly recommended!)
Throw an Olympic Party
If you prefer watching sport to playing it, get stuck into the listings and plan a party around your favourite events! Stock up on drinks and snacks and get behind the GB team! You could run with a Japanese theme (any excuse for noodles) or even take it to the next level with your very own home cinema!
Whatever you do, give carpets, rugs and upholstery a quick spray with 1001 Carpet Fresh and your home will be smelling fresh enough for Sir Mo Farah!
Remember, 1001 carpet cleaning products are your Olympic heroes when it comes to spills and stains too. Whether it's squash on the sofa, fruit on floors or ketchup on carpets, 1001's kid safe and pet safe products have got it covered.
Eliminate the competition!
Take down stains fast, with 1001 Carpet Stain Remover.
Remove all solid residue from your carpet
Blot area with kitchen towel
Apply 1001 Stain Remover and leave for up to 5mins
Massage the product in and remove any excess with a dry cloth
Leave to dry, then vacuum
Race ya!
Sprint down to The Range, B&M, Aldi, Heron Foods, Savers, Poundstretcher and Home Bargains where you'll find 1001 carpet cleaning products in the cleaning aisle.
Can't wait? We have an Amazon shop for our 1001 carpet cleaning products too!
Share your Olympic moments with us!
If you hold a mini-Olympics or throw a party for the 100m, we'd love to hear about it! Tag us in your posts on Facebook, Twitter, Instagram or Tik Tok!