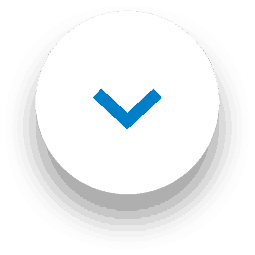 It's become quite the tradition hasn't it – getting the whole family wrapped up warm and spending an October afternoon at the pumpkin patch. It gets us all out in the fresh air, makes for some cracking Instagram pics, and well, it's just a lot of fun checking out all the weird, wonderful and warty pumpkins! So, whether you're a pumpkin picking pro or could do with a few pointers, get your best carpet cleaner on standby, and check out our top tips for pumpkin picking, painting, carving and cooking!
Picking where to go
If you're first-timers and aren't sure where your nearest pumpkin patch is, have a look around online. Websites like this one – Pumpkin Patches and More – help you see what's available in your area.
Alternatively, ask your family and friends. You can't beat a good recommendation from someone who's already had a great experience.
Picking the best pumpkins and the best carpet cleaner
As you may have seen on the 1001 social media, to help you pick the very best pumpkins we've been sharing our five top tips.
Look for a good colour. Deep orange ones will last longer than pale yellow
Pick them up and feel around for any wounds or soft spots, which are signs of spoiling
Bigger is better! If you're carving with children, mini pumpkins are going to be much trickier for them to work with
Wear wellies and wrap up warm. You don't want to have to cut your trip short because everyone's cold and grumpy
Get the car ship-shape afterwards with a vacuum and your best carpet cleaner – 1001 Stain Remover and 1001 Carpet Fresh!
Carving the perfect pumpkin
You've picked your pumpkins and got them home. So now what?
Before you butcher your prize picking, we found these fantastic pumpkin pointers online:
Cut your 'lid' from the bottom instead of the top – it will help prevent the sides from caving in
Scoop out the pulp with an ice cream scoop, thinning the inner wall to around 1.5 inches
Sketch out your design first and use it as a pattern
Use a serrated kitchen knife and hold the pumpkin in your lap while you carve
Kid-friendly alternatives
Carving and decorating pumpkins is a great family activity – if you do it right.
If the little ones are too small to handle knives, we recommend prepping the pumpkins (as outlined above) in peace. Trust us, it's much easier without little people getting impatient!
Once your pumpkin is ready to be decorated, pop an apron on everyone to protect their clothes and let everyone get creative with glitter, paints, markers and stickers.
On the website, www.kids-cooking-activities.com they recommend:
Painting faces or patterns using poster paint
Glueing on felt pieces, pompoms, or yarn for hair
Decorating with stickers
Decorating with food, such as marshmallow eyes stuck in with toothpicks and a gumdrop nose!
Save it for the morning after!
One of the best things about pumpkin carving is all the great things you can cook with the pile of pumpkin you have leftover!
These yummy five-ingredient cheesy puffs are cooked in a standard muffin tin, easy for little bakers to help with and perfect for lunchboxes.
Ingredients (makes 12)
2 cups roasted and mashed pumpkin
1 cup grated cheddar
2 eggs, lightly whisked
1 cup self-raising flour
1/4 cup chopped fresh chives, plus extra, to serve (optional)
Recipe
Preheat the oven to 180 degrees and lightly grease the holes of your muffin pan
Place all the ingredients in a large bowl, season, then fold together until well combined
Spoon the mixture into the pan, dividing evenly across the 12 holes
Bake for 25 minutes or until puffed and golden (they will sink slightly on cooling)
Cool for 5mins then use a butter knife to gently lift the muffins out
Serve warm or at room temperature, sprinkled with extra chopped chives, if you like
Made a mess? No stress with the best carpet cleaner
A weekend of pumpkin picking, carving and cooking can take its toll on the house, but 1001's best carpet cleaner is always on hand to take the stress out of the mess.
If pumpkin has been squished onto carpets or sticky hands wiped on furniture, grab your 1001 Stain Remover and follow these steps:
Liftoff any excess and blot with kitchen roll to absorb any remaining liquid
Spray 1001 Carpet Stain Remover and wait for up to 5mins
Massage the product into the stained area
Remove excess dirt and foam with a dry cloth
Vacuum when dry
*Always test a small area for colour fastness
Where to buy the best carpet cleaner
Before you hit the pumpkin patch, grab your 1001 products in the cleaning aisle including our best carpet cleaner at The Range, B&M, Aldi, Heron Foods, Savers, Poundstretcher and Home Bargains, or try our Amazon shop!
Show us your pumpkins!
We'd love to see all the weird and wonderful pumpkins you create this year. Be sure to tag us on Facebook, Twitter, Instagram or Tik Tok