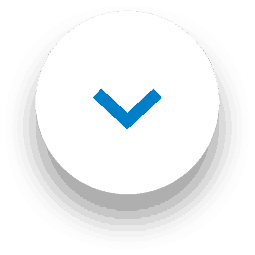 Today marks the 50th anniversary of Earth Day, and doing our bit for both society and the environment is just as important now as it always has been. As we are seeing the impact of our individual actions on the current global situation, it emphasises how what we do in our daily routines can make a huge difference to the world around us. That's why this year, Earth Day is focusing on ways you as an individual can contribute to protecting our planet, and we're working from the ground up!
How to recycle your carpet this Earth day
With many waste and recycling points being temporarily closed, if you have an old carpet you no longer need and are unable to donate to charity, why not try and reuse it for other purposes around your home? Some innovative ways you can do this include the following.
Creating your own exercise mat- with home workouts now being the most popular choice of training, try cutting your old carpet down to size to use when carrying out any floor exercises, as it will help make sit-ups slightly more bearable.
Knee cushion- with more time at home also meaning more opportunities for DIY tasks, folding up a small piece of carpet to kneel on whilst doing the gardening or cleaning/painting areas that are harder to reach will protect your knees from hard surfaces, and prevent injury.
Protect your car doors- if you find that your car doors are at risk of hitting your path or garage walls, then cut strips of carpet and use glue to secure them on your walls to act as bumpers.
Line your pet's bed- if you're looking for DIY projects to fill your time, then consider giving your pet's bed a makeover by relining it with a piece of your old carpet to give them extra comfort.
To keep it smelling fresh, spray 1001 Carpet Fresh Pet so their new, cosy bed won't compromise your house smelling lovely!
Alternatively, if you were hoping to sell your carpet, then why not use this time to tackle any minor stains or marks with 1001 Troubleshooter or use 1001 Carpet Shampoo to leave it smelling good-as-new?
How to recycle your 1001 Carpet Fresh cans
We take pride in the fact that all 1001 Carpet Care products are recyclable, so to make sure that you do your bit once your beloved scent has come to an end, follow the instructions below.
The Carpet Fresh can must be completely empty, which means an excuse to spray to your heart's content until it's all gone!
Do not puncture, crush or burn the cans before recycling, as this increases the risk of them exploding.
Make sure you remove the plastic lid and recycle it in the appropriate way separately.
That's it- the cans can then be deposited in the appropriate bin (check with your local district council as to which bin this is), and you're ready to try one of our other carpet fresh fragrances (especially our limited edition Carpet Fresh Spring Blossom & Mandarin scent!).
Want to find out other ways you can make a difference?
If you'd like to know how you can get involved with Earth Day, follow this link to find out more.
Make sure you're following us on Facebook, Instagram and Twitter to be the first to know about new product releases and giveaways, as well as more 'how-to' guides to help you around the house!