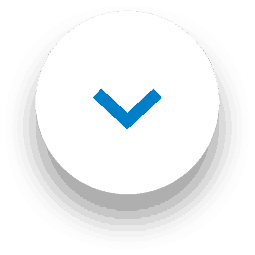 Carpet Cleaner from 1001 is just the thing for National Pizza Day.
We love our carpets, but we also love pizza! And with National Pizza Day on 9th February, there's never been a better excuse to roll up our sleeves and get stuck in with pizza making or simply celebrating that yummy carb by popping ready-made ones in the oven or ordering from our local takeaway.
Do you know your pizzas?
Think you know everything there is to know about pizza and National Pizza Day? Here are a few facts to help you brush up on your pizza knowledge:
Before World War II, pizza was little known outside of Italy or Italian immigrant communities
The modern birthplace of the pizza is southwestern Italy's Campania region, home to Naples
The Margherita pizza is named after Queen Margherita who visited Naples in 1889
In 1943 Pizzeria Uno in Chicago invented the deep-dish pizza
The most popular pizza topping is of course cheese, and the least popular is pineapple – controversial!
350 slices of pizza are sold in the U.S. every second – that's a lot of pizza!
Pizza recipes to get you inspired
We're not chefs here at 1001, but we LOVE pizza, so we've taken some inspiration from BBC Good Food. Click here for some great recipes to get you ready for National Pizza Day. From healthy options to next level Margheritas and gluten-free options – there's something for everybody. If there are any toppings you're not keen on, don't be afraid to switch them up for ones you prefer.
How to clean up after your pizza mishaps with 1001
As much as we love pizza, it can create a mess whether we home-make them or order them in. If you happen to drop cheese on the carpet, get over-excited with applying the tomato base and spill it on the floor, 1001 Carpet Cleaner can help! With our quick working, easy-to-use Carpet Cleaner, you'll have any mishaps and stains cleaned up in no time, helping you reach for that extra slice of pizza with zero guilt!
Using 1001 for tomato-pizza sauces
If your pizza slice has dropped face down on the carpet, and there's tomato sauce spillage, fear not, our Shampoo 1001 will eliminate any chance of a stain. Follow these steps:
Vacuum
Vacuum the carpet to lift any obvious dirt and dust
Mixing the formula
Mix 1-part 1001 Shampoo with 6 parts of water in a bucket or container
Apply to carpet
Apply modestly to the stained area with a clean cloth
Vacuum
Vacuum treated area when dry.
Don't forget to freshen up too. After following the steps above, we highly recommend using one of our carpet fresh products to leave the treated area with a fresh, beautiful scent.
Where to buy 1001
If you've had a pizza mishap, then head to these well-known retailers to pick up 1001 products: The Range, B&M, Aldi, Heron Foods, Savers, Poundstretcher or Home Bargains.
What pizza will you make this National Pizza Day?
Follow us
Don't forget to follow us over on our social channels: Facebook, Instagram, Twitter for home cleaning hints and tips and competitions!