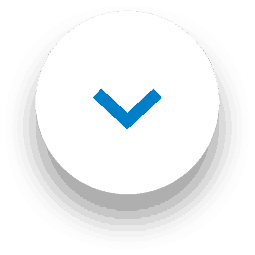 It's World Cocktail Day! And who doesn't love a good cocktail or mocktail? No party is complete without the fresh scent of fruit juice and liquors in the air. With 1001 carpet freshener, you can enjoy a fresh scent all year round, not just on World Cocktail Day!
World Cocktail Day – did you know?
World Cocktail Day is held by Drinkaware.
Drinkaware is a UK-based, independent charity that raises awareness about the impacts of drinking and works to lessen the harm that drinking can do to individuals and families.
Their website contains evidence-based information, guidance and useful resources about drinking, alcohol poisoning, and alcohol abuse.
Drinkaware's World Cocktail Day page has events across the globe for anyone to attend, as well as a blog where you learn to drink safely, have fun and share new recipes.
A short history of World Cocktail Day
In 1806, the term cocktail referred to an aphrodisiac made from bitters and sweets. It was claimed by The Balance and Columbian Repository.
In the 19th century, the British invented the meaning of cocktail as we know it today.
This later inspired others, like Jerry Thomas, a bartender from Connecticut to write the book The Bartender's Guide, which explores the best combinations of flavour.
How to celebrate World Cocktail Day with 1001 carpet freshener
Know there's going to be good weather? Create a cocktail bar out of pallets and host a garden party.
Book yourself and some friends in for an evening of cocktail making with a professional.
Buy a cocktail book and try making some new recipes at home with family and friends.
Head out to a cocktail bar for music, dancing and drinks!
Homemade cocktail recipes
Fancy making your own cocktails for World Cocktail Day? Here are a couple simple and delicious recipes for you to try at home!
Cosmopolitan
You'll need
Lemon vodka (45ml)
Triple sec (15ml)
Cranberry juice (30ml)
Lime juice (10ml)
Ice
Orange zest or a wedge of lime
How to
Step 1 – Pop all the ingredients apart from the orange zest or wedge of lime into a cocktail shaker. Give it a vigorous shake and strain through the grate into a martini glass.
Step 2 – Twist a 3cm piece of orange or lime and place it in your cocktail.
Raspberry mojito
You'll need
Raspberries (10)
Lime, cut into large slices
Granulated sugar (2 tablespoons)
A couple of mint sprigs, pick off the leaves
White rum (100ml)
Ice
Sparkling water, to serve
How to
Step 1 – Halve the raspberries, sugar and lime and place into two tall glasses, and crush.
Step 2 – Roll half of the mint leaves in your hands, clap and pop the mint into a glass – then repeat with the other half of the mint leaves and place into the other glass.
Step 3 – Follow each glass up with ice and rum, stir and top the glass with sparkling water to serve.
Step 4 – Use a cocktail stirrer to gently mix up.
1001 carpet freshener cocktails
Keep the cocktail theme going with your carpets! Our carpet freshener is so fresh and fruity and we have so many fragrances to choose from the 1001 Carpet Care classic cocktail menu:
Carpet freshener happy hour specials
How to use 1001 Carpet Freshener
Shake it up
Hold upside down, 40cm away from the object you wish to freshen up
Press the nozzle and gently spray across for an even distribution of foam
This speedy drying foam spray, created by scent specialists, travels deep into your carpet fibres, quickly counteracting unpleasant odours. It has a rich berry scent that will leave your carpet and entire room smelling wonderfully fresh!
Pick up your favourite 1001 carpet freshener scent
Find your favourite 1001 products in Savers, The Range and B&M as well as online on Amazon, Robert Dyas, and more!
Join in the conversation! Take part in Drinkaware's World Cocktail Day event and remember to add the hashtag #WorldCocktailDay and #Drinkaware.