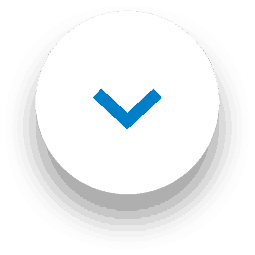 If you're like us, you'll be enjoying a little drink to celebrate St. Patrick's Day, as it's a great opportunity to see family and be merry. However, with food, drink and more people in the house, the risk of messy spills increases, but with your favourite 1001 Carpet Cleaner in hand, you can relax and enjoy the day.
Whoops! Spilt the Guinness? Here's how to save your carpets with 1001
If you or a guest has accidentally spilt a drink on your carpet – breathe – and grab your carpet's best friend, 1001 Carpet Stain Remover!
Blot the area where the drink has been spilt to absorb as much of the liquid as you can.
Apply and massage 1001 into the material fibres and wait no longer than five minutes.
Use a dry cloth to dab the area and leave it to dry.
Vacuum for the ta-da moment!
If you're at all concerned about the lingering smell of spilt drinks, reach for your can of 1001 Carpet Fresh. We like to use Spring Blossom and Mandarin in spring, as the citrus notes fill the room with a fresh scent, quickly eliminating unpleasant, musky odours.
Fun St. Patrick's Day facts
Patrick was Welsh!
It used to be an alcohol-free event up until 1970!
The traditional dish for St. Patrick's Day is corned beef and cabbage.
Patrick's Day in short is Paddy's Day but is often mistaken as Patty's Day.
Patrick was actually known for wearing the colour blue, not green. Green was brought into the tradition once it was connected to the Irish Independence movement.

A short history of St. Patrick's Day
Saint Patrick was a patron saint of Ireland; he lived in the fifth century and was born in Roman Britain. He was kidnapped at the age of 16 and taken to Ireland to be a slave. During Saint Patrick's six years in captivity, he learnt the Irish language and absorbed the culture.
Saint Patrick managed to escape captivity around the age of 22. Once home, Saint Patrick followed in the footsteps of his family and turned to the church.
Later, in 432 CE, Saint Patrick went back to Ireland to bring Christianity to the people. He successfully brought about churches, schools and monasteries before passing away on March 17th 461.
Keep up to date with 1001
Wondering where you can buy 1001 Carpet Care products to keep your carpets clean this St. Patrick's Day? You can pick up 1001 Carpet Care products from Amazon, The Range and Savers online or in-store at B&M or Home Bargains.
Join in the conversation on Instagram, Twitter, Facebook and TikTok – we'd love to hear from you! Let us know how you will be celebrating St. Patrick's Day this year!