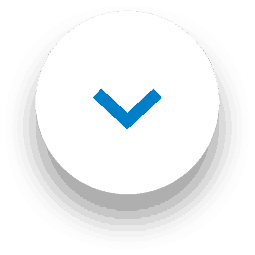 Is everything going on in the world becoming a bit much for you? Do you find yourself wanting to watch the news to stay informed, but not wanting to know at the same time? Well on 1001 Wellness Wednesdays, we'll be providing tips on how to cope with stressful news and boost wellbeing.
Key topics in the news
There's a lot going on in the world right now – from the horrific war in Ukraine to the rising costs of living – it can feel impossible to remain positive and stress-free. So, if you have been experiencing mind fog or have found simple tasks to be challenging – know that you're really not alone.
The team at 1001 has put together some tips for coping with feeling overwhelmed.
Practical tips for you to try
There is so much uncertainty in the world right now, watching or reading the news nonstop can increase stress and anxiety, so here's how you can take control:
Watch the news for a set amount of time each day – around 30 minutes will be enough to stay up to date.
Keep a mood diary and check in at a few points each day, whether that's the morning, afternoon or evening and see if it is fluctuating. If it is, ask yourself whether you have taken time out of the day to enjoy something you like, whether that's something as simple as reading a book or listening to some music.
Try guided meditation apps – take 10-15 minutes out of your day to focus your attention on all of your senses and slow down the day by taking time out to be truly in the moment.
How the 1001 team have been following these practical tips

We have been taking time for ourselves in the evenings to unwind by watching a light-hearted show or film before bed so that our mind is less occupied when we get to sleep.
Helping wherever possible to support Ukraine through the current situation.
If you want to donate money, there are several charities providing humanitarian relief in Ukraine, click here to donate to the Disasters Emergency Committee Ukraine Appeal. The UK Government matches, pound-for-pound, £25 million of public donations to this appeal.
Other things you can do to help include:
Donate essential supplies such as first aid equipment, clothes and sanitary products
Apply to be a sponsor, this scheme will help Ukrainians who have fled to find safety
Stay safe online – before sharing information and your #standwithukraine support online – refer to the SHARE checklist first to ensure it's not misinformation
Take part in the conversation with 1001 on social
What's helping you reduce your stress and anxiety? Tell us on social. Join in the conversation on Instagram, Twitter, Facebook and TikTok
Wanting to know where you can get hold of the 1001 Carpet Care product range? You can buy in-store or online, at B&M, Home Bargains, The Range, Savers, and Amazon.