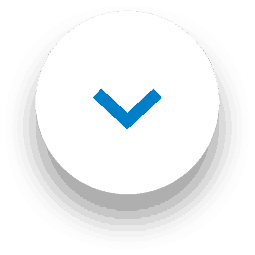 Having time off, time to ourselves and time out with loved ones – we all know how important it is for our wellbeing.
But how many of us end up watching Instagram stories instead of the Christmas movie? Or liking posts instead of talking to the people we love?
The pull of the smartphone is powerful. But this Wellness Wednesday, 1001 have put together some helpful hints and tips to help us all use social media more consciously this Christmas.
Read on to find out why you need a digital detox this December and how to make it happen with 1001 and the best carpet cleaner!
Why a social media break is good for you
Used in the right way, social media can be a great thing to connect, inform and entertain us.
But if we use it too much and without intention, it can start to impact our wellbeing and exacerbate negative feelings.
Taking a step away from social media and seeing how we feel without it can be a really useful exercise.
Signs you need to take a break from social media
You keep finding yourself scrolling aimlessly
It's making you feel bad about yourself and/or your life
It's making you feel stressed out or wound up
You have to read every notification immediately
The pressure to post about what you're doing is overshadowing the activity itself
Tips for a digital detox with 1001
We've been talking a lot about the importance of pressing pause to make time for ourselves. But if every time we press pause we find ourselves reaching for our phones and going headfirst down a Twitter rabbit hole, maybe it's time to set some boundaries.
In the article 10 Ways to Take a Break from Social Media, they advise:
Setting limits on apps/screen time
Leaving your phone out of reach at night or while you work
Turning off notifications
Trying a social media fast – see if you can go 24hours without and see how you feel
Temporarily disabling your accounts
Telling friends and family you're taking a break
Finding a better distraction, like going for a walk, reading a book or listening to a podcast
Good luck from 1001!
We found it so helpful researching this blog because we can all benefit from a little more discipline when it comes to social media.
It's healthy to take a break and so much more beneficial to be present, especially at Christmas.
Here at 1001 HQ, we are:
Investing in alarm clocks (so there's no excuse for having our phones by our beds at night!)
Making lists of healthier distractions, such as phoning a friend or doing a 10minute stretch
Making the most of all the clever functions on our phones to set limits and take back control of our time
Hands up who fancies a full digital detox this Christmas?
(We might just join you!)
Tell 1001 how it's going
Will you be reducing your screen time this Christmas?
We'd love to hear your tips and suggestions for making it work.
Join the conversation on Facebook, Twitter, Instagram or Tik Tok