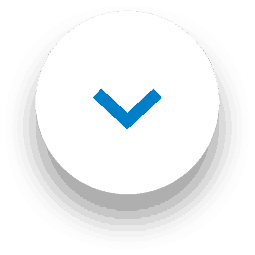 We've been encouraging everyone to Hit Pause with 1001 – making sure we all take time out of our busy routines to do something that's just for us. Today we're reminding all the animal lovers, to get your pets involved too, because guess what? Little paws are proven to have a positive impact on both our physical and mental health. So next time you Hit Pause, keep 1001's best carpet cleaner for pets on stand-by and remember a little paws goes a long way!
Step outside for your mental health
If this last year has taught us anything, it's that getting outside is good for us. And it's not just a hunch. It's something that has been proven and something the mental health charity, Mind, wholeheartedly supports.
In this article on the Mind website, they say spending time in nature has been found to help people who experience anxiety and mild to moderate depression. The combination of regular physical activity, social contact and taking in the peaceful sights and sounds of the outdoors, has been shown to help boost wellbeing and reduce symptoms.
Mind encourages outdoor hobbies like growing food or flowers and exercising outside as much as possible. Of course, if you're one of the UK's 9.6million dog owners, you've got the perfect excuse! If you're a pet owner then you need 1001's best carpet cleaner for pets.
The positive effects of being around animals include:
Pets are great company and can be a lifeline for those of us experiencing loss or loneliness.
Improved mood. Because they're hilarious when they want to be and having a furry friend who loves and needs us is a beautiful feeling!
Reduced stress. A few quiet minutes stroking and connecting with a pet has been shown to lower heart rate, slow breathing and reduce blood pressure.
Steady routine. We covered the benefits of routine in a recent blog. Pets flourish when they have regular sleep, water, food and exercise. And taking good care of their routine can have a positive effect on ours.
A reason to live. Many pet owners feel that owning and nurturing animals gives them structure and purpose.
A reason to relax. When they want to sit on your lap for a while, give in and enjoy the moment. The cleaning can wait.
Improved physical health. Dog walkers tick all the boxes – exercise, fresh air, time in nature and time with their best friend.
A way to socialise. As well as all the groups you can join online and in real life, many dog walkers love to stop for a chat.
Cleaning up after Little Paws with the best carpet cleaner for pets
Autumn walks are an absolute joy, so be sure to get out and enjoy all the oranges and reds as the seasons change. There's no need to worry about the mud and dirt you and your dog bring back with you, or even any little accidents that might occur before or after. That's what 1001's best carpet cleaner for pets is for!
All 1001 carpet cleaning products are completely safe for cats, dogs and other animals, and 1001 Stain Remover for Pets is ready to tackle any unwanted carpet stains.
When your pet has made a mess on the carpet:
Liftoff any residue and plot area with kitchen towel
Apply 1001 Pet Stain Remover and wait up to 5 mins
Massage the product in
Remove excess liquid with a dry cloth
Leave the area to dry, then vacuum
If it's mud you're up against, we have this great guide in the How-To section of our website.
If you want to freshen carpets and upholstery fast, you need 1001 Carpet Fresh Thai Orchid Pet – a quick-drying foam that penetrates deep into your carpet fibres to neutralise pet odours.
Shake can and hold upside down around 15 inches from the carpet, rug or upholstery
Press nozzle and sweep from side to side, applying a light covering of foam
There's no need to vacuum – simply leave to dry and enjoy hours of fragrant freshness!
More from Mind
For more ideas of things to try in nature, click here
If there are barriers stopping you from getting outside, this info might help
Love our best carpet cleaner for pets? Stay in touch on socials
If you're getting outside or boosting your wellbeing by spending some time with your pet, we'd love to hear how you're getting on.
Share your pics and stories with us on Facebook, Twitter, Instagram or Tik Tok 😊