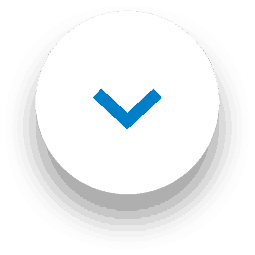 The lockdown measures have lifted just in time. We're happy to welcome friends and family over for a cup of tea or a garden party, of course. But what we're really excited about is hosting a Eurovision party. The singing, the costumes, the drama…we can't get enough! But there's a lot of work to be done if you want to pull off a great Eurovision party. With the help of 1001 Carpet Stain Remover and 1001 Carpet Fresh, you'll be ready for a night to remember!
How to host the best Eurovision party
Prep the Party Spot with Carpet Stain Remover
First thing's first: you need to make sure your home is ready for guests. A lot of us may have skipped the Spring cleaning. But making sure your home is fresh and clean is crucial to hosting a good party. 
We've written about which chores to skip and which ones to focus on if you're hosting in a hurry here. The most important takeaway is that you can skip a carpet deep clean if you simply don't have time, but you should eliminate the most noticeable stains on your upholstered surfaces and carpets. Here's how:
Vacuum the area of the dried stain to remove as much residue as possible.

Apply

1001

Carpet Stain Remover

and gently massage the product into the stained area with a colour-fast cloth.

Leave for up to 5 minutes to allow the product to work deep into the carpet.

Remove excess liquid with a dry cloth.

Leave the area to dry, then vacuum.

Finish off with a spray of your favourite

1001 Carpet Fresh

to keep the room smelling fresh for hours.
Oh, and don't forget some delicious drinks! We shared some 1001 inspired recipes here.
Pick Up Some Eurovision-inspired Food
Eurovision will be held in Rotterdam this year, so why not go Dutch? In addition to your usual party favourites, you can pick out some new appetizers to impress your guests with. Bitterballen are a type of deep-friend meatball that are perfect for a party, and you can find a recipe from the BBC. And of course, there are a variety of pancakes, from poffertjes to pannenkoeken, that make a perfect sweet or savoury treat. 
Whichever you go with, make sure that you don't get caught unprepared when a spill happens. The best host will handle a mess with a laugh, but that doesn't mean you need to sacrifice your carpet to stay breezy. Just grab a fast-acting carpet stain remover to quickly remove the stain so fun can continue. Here's how:
Remove all solid pieces, and/or use a cloth to blot up any excess liquid.

Apply

1001 Carpet Stain Remover

and wait for a maximum of 5 minutes.

Massage the product into the stained area.

Remove excess liquid with a dry cloth.

Leave the area to dry, then vacuum
Give a quick spray of a delightfully-scented 1001 Carpet Fresh and soon the stain will be a distant memory. A good thing, too—you don't want to miss a single performance.
Need to Pick Up More 1001 Carpet Stain Remover?
While you're picking up the chips, dips, drinks and all other hosting necessities, you can also grab your favourite 1001 carpet stain remover! Just head to your favourite local shop.* 1001 can be found at The Range, B&M, Aldi, Heron Foods, Savers, Poundstretcher, or Home Bargains. Don't feel like running errands? You can order more carpet stain remover from our very own Amazon Shop.
We would LOVE to hear about your Eurovision celebrations, so don't be shy! Give us a shout on Facebook, Twitter, Instagram or Tik Tok.
*Limited lines apply and stock may vary.