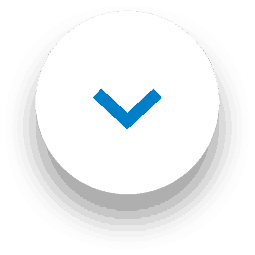 I'm sure we can all agree, we're hitting that point in the year where if we're not really careful, everything can quite easily start to go a bit Christmas crazy. What with presents to buy, food to order, and the bank balance already stretched, we can start to lose our mojo around the house. So, this Tips Tuesday, we have some easy 15minute cleaning tips for you with our best carpet cleaner – bitesize baubles of cleaning inspo to help us all stay on track and keep those pesky Christmas wolves from the door.
Our top tips
Make a mini cleaning checklist – tasks you know you can complete in 15minutes or less. These are perfect for those days you just don't know where to start
Put your phone away so you don't get distracted and set a 15m timer. You'll be surprised how motivating this is and much you can get done as it counts down!
Before you start, have all your products including your best carpet cleaner to hand, a bin liner for rubbish and a container to gather up anything that doesn't belong in the room you're cleaning
Only got 5mins? Get going with our You've Got This! playlist on Spotify – 5mins of musical motivation just for you!
For more great tips on how to cut your cleaning down to 15minutes, click here
Using the best carpet cleaner
As our regular readers know, 1001 products are not only kid and pet-friendly but an absolute dream at fitting into your cleaning routine.
There's 1001 Shampoo and 1001 Carpet Machine Solution for when you've got the time and energy to give those carpets and rugs a deep clean. There's 1001 Stain Remover to tackle those emergency spills and stains as soon as they strike. And if you're doing a quick 15minute blitz, 1001 Carpet Fresh in your favourite fragrance is the perfect way to finish!
How to use
Shake can and hold upside down around 15 inches from the carpet, rug or upholstery
Press nozzle and sweep from side to side, applying a light covering of foam.
Wait for it to dry and enjoy hours of luscious and long-lasting freshness!
Time-saving top tip!
Did you know, if you scan the QR code on your can of 1001 Carpet Fresh, you'll be directed straight to the 1001 website for more tips and tricks on how to get the most out of your 1001 products!
Where to find the best carpet cleaner
Grab your 1001 products in the cleaning aisle at The Range, B&M, Aldi, Heron Foods, Savers, Poundstretcher and Home Bargains
We're on Amazon too!
Sharing is caring
Did you find our Tips Tuesday blog helpful? Tell us how you're managing the Christmas rush on Facebook, Twitter, Instagram or Tik Tok!