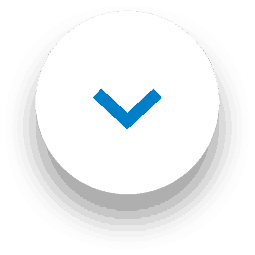 It's 1001 Tips Tuesday, and we're here to tell you about our amazing new foam carpet fresheners – because we've just given them a fresh, new look!
With our brand-new cans, you don't need to remove a lid which means you simply pick up, spray and enjoy hours of freshness! And don't worry, it's the same excellent foam carpet freshener you know and love – but now it's even easier to use.
Want to find out more? Keep on reading…
1001 foam carpet freshener
1001 Carpet Fresh is our go-to freshener because it adds the perfect finishing touch after a deep clean. What's more, it's a quick-drying foam freshener and comes in five fabulous fragrances, which means there's a fragrance to suit everyone! Choose from:
Thai Orchid Pet
Soft Jasmine & Linen
Exotic Flowers & Pink Grapefruit
Seasonal limited-edition fragrances: Frosted Winter Berries and Spring Blossom & Mandarin
Whichever fragrance tickles your fancy – you'll be pleased to know that they couldn't be easier to apply. Our 1001 Carpet Fresh is a foam carpet freshener that leaves the entire room smelling fresh and clean for hours. Plus, there's no need to vacuum afterwards, it really is an apply-and-go formula!
How to use 1001 Carpet Fresh
1001 foam carpet freshener takes just minutes to use. Follow these simple steps:
Pick up the can and give it a shake, turn it upside down and hold 15 inches from whatever it is you're freshening (whether that's the carpet, a rug, or upholstery)
Hold down the nozzle and sweep from side to side, applying an even foam coverage
Leave the area to dry and enjoy hours of freshness!
Our Carpet Fresh fragrances are blended by fragrance connoisseurs, and you can tell because our products offer plenty of benefits for everyone to enjoy:
Dries in minutes
Banishes everyday smells
Provides hours of freshness
There's no need to vacuum
It's WoolSafe approved
You can use it on more than just carpets – it can be used on upholstery too!
Where to buy 1001 foam carpet freshener?
Don't wait! You can grab a can of your favourite fragrance online from The Range, Savers and Amazon, or in the shops in B&M and Home Bargains.
Want to know more about keeping your home immaculate? Follow us on Instagram, Twitter, Facebook and TikTok where we share regular tips, tricks and prize giveaways!