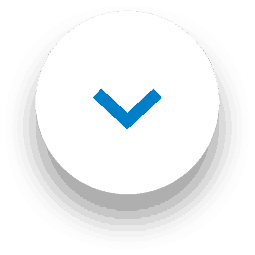 At 1001, we've got the best cleaning hacks around!
With the days getting longer and the light beginning to creep in, this can only mean one thing – spring is on its way! During the winter we spend a lot of time indoors, which usually means that there's much more cleaning to be done. How great would it be to get our homes looking spring fresh, ready for inviting over friends and family?
Well, seeing as it's #TipsTuesday, we've put together a list of cleaning hacks that'll help you tackle the cleaning quicker and more efficiently. So, whether you love or loath cleaning, take a look at our top cleaning hacks.
Cleaning hacks
Here's our favourite tried and tested cleaning hacks:
Clean out cupboards with a vacuum – it gets all those crumbs!
Use a pair of old socks to clean Venetian blinds – tip: close the blinds to get it done quicker
To stop waste from getting stuck to the bottom of the bin, use a wheelie bin liner or line it with newspaper, which will absorb moisture
Always use cold water with bleach – hot water can render the active ingredients
Microfibre cloths are great for removing grease, grime and smudges without using chemicals
Put your sponges in the dishwasher to keep them clean and bacteria-free
Use a spare toothbrush to clean in small nooks and cracks
Keep your carpets and upholstery smelling fresh with 1001 Carpet Fresh
Instead of cleaning your whole carpet, use a spot treatment cleaner to keep your carpets looking fresh – our 1001 Carpet Stain Remover spray would work perfectly for this.
How to use 1001 Carpet Stain Remover
If your carpet has seen better days, 1001 Stain Remover can remove those stains and get it looking back to its best:
Blot the stain
Blot the stain with a dry paper towel to absorb as much of the liquid as possible. Carpet fibres tend to soak up oil-based products quickly so it's important to deal with spills as soon as possible.
Apply carpet stain remover
Next, apply 1001 Carpet Stain Remover on the stained area and wait for a maximum of 5 minutes. Be careful not to over wet this area.
Massage the product
With a dry cloth, massage the Carpet Stain Remover formula into the stained area.
Remove excess liquid
Remove any excess liquid with a dry cloth or paper towel
Vacuum
Leave the area to dry, then vacuum. You can repeat these steps if necessary.
But it doesn't stop there, once you've removed the stains, you can freshen up with 1001 Carpet Fresh.
Join in the conversation with 1001
We think those 1001 cleaning hacks give you quite enough to be getting on with! What cleaning hacks do you use? Tell us over on our social channels: Facebook, Instagram, Twitter.
Where to buy 1001
You can buy 1001 from all your favourite high-street retailers including The Range, B&M, Aldi, Heron Foods, Savers, Poundstretcher or Home Bargains or head to Amazon.