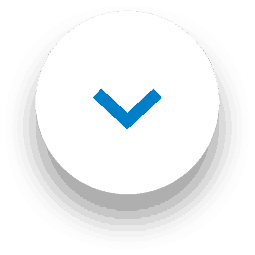 December is in full swing and as the team behind the best carpet cleaner, we're doing our best to get ahead so we can make the most of our end-of-year downtime!
If you're wondering what you can do now so everyone can relax later, it's time to turn up the 1001 Ultimate Christmas Playlist on Spotify and tick off these Christmas crackers!
Get the guest bedroom ready
No more last-minute Larry – dust and vacuum then pop on some fresh bedding ready in plenty of time for your visitors
Wipe down shelves and appliances so it's ready for battle over the holidays
Clear out anything that can go to the charity shop, put toys away and books on shelves. Dust, vacuum and apply fresh bedding. Agree on Christmas treats for children who keep their space as tidy as you leave it!
Get this high-traffic area in order by clearing out anything that doesn't need to be there, then dust, vacuum and mop
For a retreat, you can look forward to relaxing in, decluttering, dust and vacuuming, then put your favourite bed linen on
Finish with 1001 Frosted Winter Berries!
1001 Carpet Fresh takes minutes to use, killing odours and providing hours of freshness.
Keep it seasonal with limited edition Frosted Winter Berries – a fabulous festive finish for every room!
Using 1001 carpet fresh
Shake can and hold upside down around 15 inches from the carpet, rug or upholstery
Press nozzle and sweep from side to side, applying a light covering of foam
Wait for it to dry
Be prepared with the Best Carpet Cleaner!
Our dedicated How To page is packed with specific advice to help you tackle any stains that strike over Christmas, with the best carpet cleaner.
There's a How To guide for everything from dealing with red wine to gravy. We highly recommend bookmarking your favourites ready for when you need them!
Click here  to jump to the How To page
Christmas competition reminder
We are giving away a John Lewis voucher so don't forget to enter our Christmas competition to be in with the chance of winning!
Where to buy the Best Carpet Cleaner
Grab your 1001 products in the cleaning aisle at The Range, B&M, Aldi, Heron Foods, Savers, Poundstretcher, Home Bargains and from our official Amazon page.
Tell us how it's going
Share your top tips and tell us how your Christmas prep is going over on Facebook, Twitter, Instagram or Tik Tok