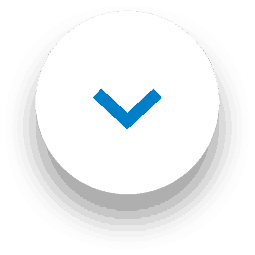 Proud to be Britain's No. 1 Carpet Freshener* (For the 2nd Year Running!)
Well, we couldn't be happier that we can bring hours of freshness to homes across the nation with 1001 Carpet Fresh. Whether you're using carpet freshener after cleaning up a mess or just throughout the day for bursts of freshness… 1001 has your back. And that is why we are the number 1 carpet freshener for two years in a row, as declared by Kantar.
Who is Kantar, you might ask? Kantar are the world's leading data, insights and consulting company. In a nutshell, we have conducted market research with them, and for two years in a row their findings told us we are the nation's favourite.
If we're not your favourite yet, just check out our great scents:
Carpet Fresh Soft Jasmine & Linen
A classic, subtly scented carpet freshener, Carpet Fresh Soft Jasmine & Linen is a perfect quick fix to any room. Its quick-drying foam penetrates deep down into your carpet fibres, instantly neutralising bad odours trapped within. It dries in just a few minutes, leaving your carpet and whole room smelling naturally fresh and clean.
Carpet Fresh Thai Orchid Pet
Blended by fragrance experts, this carpet odour remover leaves your home smelling fresh and clean… With the exotic smell of tropical flowers. We've offered a lot of tips for dealing with pet messes, and now there is a carpet freshener perfect for the job of tackling bad odours. Carpet Fresh Thai Orchid Pet safely eliminates all types of pet smells, without the need to vacuum.
Carpet Fresh Exotic Flowers & Pink Grapefruit
If you want a carpet freshener that is sure to put a spring in your step, look no further! 1001 Carpet Fresh Exotic Flowers & Pink Grapefruit blends floral and fresh citrus notes to eliminate all types of hidden smells from cigarettes, stains or anything else making you wrinkle your nose.
Which Carpet Freshener Scent is Your Favourite?
Let us know on social media! You can find us on Facebook, Twitter, Instagram or Tik Tok, and we love talking to fans. And, if you're looking to stock up on the nation's favourite carpet freshener, you can buy 1001 products at The Range, B&M, Aldi, Heron Foods, Savers, Poundstretcher, Home Bargains, or from our Amazon Shop!
*Britain's No.1 Carpet Freshener based on holding 36.8%  value share from GB spend 52 w/e 21st Feb 2021 for Carpet Freshening (Kantar FMCG panel)