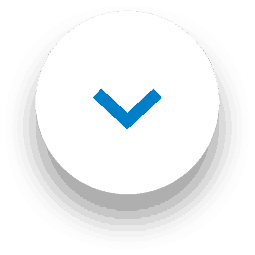 Even if you take great care of your carpets, accidents can sometimes happen. Whether it's muddy paws after a dog walk in the rain, or you've knocked over a cup of tea, there are times when you have to deal with spots, spills and stains on your rugs or carpet.
Do you need carpet stain remover that quickly and effectively deals with a mucky carpet? If so, here are 3 things you should look for.
The best carpet stain remover does a great job
The most important job of a carpet stain remover is to effectively deal with the problem. So, a good carpet stain remover should be able to tackle a range of stains including red wine. It should also deal with coffee, make-up, tomato-based products, food and juice.
1001 Troubleshooter is designed to tackle all types of dry spills and stains. Its unique formula cleans deep down into your carpet, preventing future soiling. 1001 Mousse is great for wet spills and stains, and ground-in dirt, while 1001 Pet Stain Remover is great for dealing with little feline or canine accidents in the home.
All these products act quickly and effectively, lifting dirt and grime from rugs and carpets.
The carpet spot cleaner is safe for pets and kids
As well as being effective at cleaning, it's important that the products you use not only care for your carpet but also for your family and your pets.
Any good carpet cleaner is formulated to be completely safe. That's why products such as 1001 Troubleshooter and 1001 Shampoo are WoolSafe approved, meaning they are safe to use on all carpets, including wool.
All our products are safe for children – although always remember that you should keep carpet cleaners and stain removers out of the reach of kids.
We also have a pet range that's perfect for your cats, dogs and other furry friends. 1001 Pet Stain Remover is designed to deal with little pet accidents, while 1001 Carpet Fresh Pet neutralises pet smells and leaves your home smelling naturally clean.
Which carpet cleaning products are safe for my pets?
The best carpet stain remover is backed by years of research and development
When choosing a carpet cleaner, it can pay to choose a brand with a long heritage. 1001 have been cleaning carpets for more than 60 years, so there's nothing we don't know about stain removal and getting carpets thoroughly clean.
Over more than half a century we've been refining and improving our range. Our current products tackle stains, spills and dirt quickly and effectively. They are even better than they did back in the 1960s!
Our early motto was '1001 cleans a big, big carpet' and that's as true today as it has been throughout our history.
Your complete carpet cleaning guide