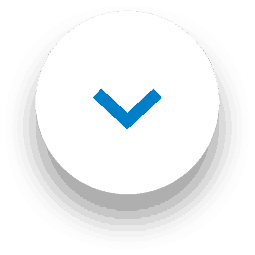 Hands up who loves cats?! They're still one of the most searched terms on the Internet, and not only star in millions of videos, but watch them too! In 2019, 'videos for cats' was googled 55million times as cat owners lapped up the trend for clips of birds and squirrels to keep their furry little divas entertained. We wonder what extravagant demands they'll be making this International Cat Day? Cats spend 70% of their lives sleeping yet still find plenty of time for watching TV and acting up around the house. Which is why we introduced the best carpet cleaner for pets – so you can tackle pet emergencies quickly and safely, and ol' fluffy boots can get back to watching YouTube.
Dealing with a cat-astrophe
Even the most well-behaved cat can vomit or poop unexpectedly. It's never nice to find a deposit on your floor, but our best carpet cleaner for pets – 1001 Pet Stain Remover – is all you need for cleanliness to be restored.
When your cat has made a mess on the carpet:
Carefully lift off and dispose of any residue then blot the area with kitchen towel
Apply 1001 Pet Stain Remover and wait 5 minutes
Massage the product in
Remove excess liquid with a dry cloth
Leave to dry, then vacuum
Eau de feline
We've said it before and we'll say it again – just because you love your pet, doesn't mean your home has to smell like one, even on International Cat Day.
Freshen carpets fast with 1001 Carpet Fresh Thai Orchid Pet – a quick-drying foam that penetrates deep into your carpet fibres to lift out dirt, neutralize lingering odours and leave your home smelling purrfect!
Shake can and hold upside down around 15 inches from carpets, rugs or upholstery
Press nozzle and sweep from side to side, applying a light covering of foam
No need to vacuum – simply leave to dry and enjoy!
Where to buy our pet-friendly range
All 1001 carpet cleaning products are completely safe for pets. You'll find them at The Range, B&M, Aldi, Heron Foods, Savers, Poundstretcher and Home Bargains
 Check meow-t! Did you know you can find 1001 best carpet cleaner for pets on Amazon too?
Press paws
Got a cute cat? Delight us with all your pics and videos on Facebook, Twitter, Instagram or Tik Tok