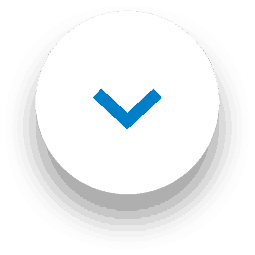 Calling all fresh fans—we have a big announcement! We have given the 1001 Carpet Care products you love a fresh new look, which you can check out on our Instagram, our Facebook, or on the shelves of a shop near you. But that's not quite all. We're thrilled to announce that we have not one, but THREE new scents of 1001 Carpet Fresh for you to enjoy! Read on to find out more about these exciting new carpet freshener scents, and how you can use them to make sure your home always has the 'Ahhh—fresh!' scent you want. 
Three Brand New Carpet Freshener Scents
Carpet Fresh Soft Jasmine and Linen 
Is there anything quite as nice as the smell of fresh laundry? That first whiff almost makes up for the chore of folding! That's why we put our best carpet freshener techs to the task of recreating the scent of fresh linens to put in an easy-to-use foam. With a touch of jasmine scent added, this new 1001 Carpet Fresh is sure to be a new favourite!
Carpet Fresh Exotic Flowers and Pink Grapefruit 
If summer was a little disappointing this year travel-wise, don't worry! We are bringing tropical vacations to you in 2020. Carpet Fresh Exotic Flowers and Pink Grapefruit use delicious citrus scents and fresh florals to transport you to a faraway island…without leaving your home! 
Carpet Fresh Pet Thai Orchid and Passionfruit
Love a tropical scent but have some extra intense odours to deal with? No problem! We decided to adjust your favourite 1001 Carpet Fresh Pet and add a fresh fruity boost. Meet Carpet Fresh Pet Thai Orchid and Passionfruit. It has the power to hide the everyday pet smells that your furry friends like to add to your household. It's the perfect second step after cleaning up after their mess with 1001 Pet Stain Remover!
How to Use 1001 Carpet Fresh 
If you're new to carpet freshener, don't worry! Adding these 1001 Carpet Fresh scents to your home couldn't be easier! Next time you've finished vacuuming the carpet (or just want to freshen your home) you can follow these easy steps:
First, shake the can well before using.

Hold the can upside down about 15" (38cm) from the carpet.

Finally, press the tab firmly whilst moving it in a sweeping side-to-side motion applying an even, light covering of foam to your carpet. 
In just five minutes, your carpet will be dry and refreshed with a pleasant fragrance!
But it's uses don't stop there! Why not try using the new scents on your upholstery to give your sofas, curtains and rugs a freshen up too?!
Where to Find the New 1001 Carpet Fresh Scents
Anxious to get your hands on these brand new carpet freshener scents? You will soon be seeing these new 1001 Carpet Fresh bottles in Savers, The Range, Poundstretcher, and B&M. Keep your eye out! If you're stocking up your cupboard, ,you'll be able to order these scents from our Amazon Shop by the end of summer!