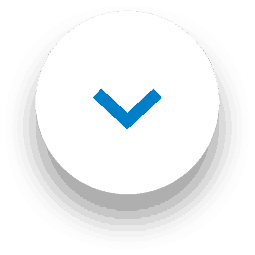 Happy Mother's Day from 1001!
Whether you are a mother yourself or are celebrating with yours, we hope you have a wonderful day. And to those who find Mother's Day to be a difficult time, we wanted to send some positive energy your way – our thoughts are with you.
For this Mothering Sunday, we're offering you the chance to take either your mother or the mother figure in your life, on a gorgeous Afternoon Tea for Two!
How to enter our 1001 Mother's Day competition:
Head to our Mother's Day competition post and tell us the best cleaning tip you have learnt from your mother, or the mother figure in your life.
Like the post
Make sure you're following @1001carpetcare on any of our social channels
Competition closes 04.04.2022 and is open to UK residents only, so make sure to enter now! Full T&C's here.
Where does Mothering Sunday come from?
As you already know, Mother's Day is a worldwide event that celebrates mothers, and the dates differ depending on your location. In the UK and Ireland, Mothering Sunday is Sunday 27th March 2022; Australia, Canada, New Zealand and USA on Sunday 8th May 2022; France on Sunday 29th May 2022; and Spain Sunday 1st May 2022.
But did you know that Mother's Day as we know it today, came from America and was founded by Anna Jarvis in 1908, 114 years ago?
This day all stemmed from Anna Jarvis, who created Mother's Day to honour the passing of her mother and commemorate all sacrifices mothers make when they bring their children into the world. To celebrate the day, Anna Jarvis obtained financial backing from a shop owner, John Wanamaker, which helped her to plan the very first official Mother's Day event and was held at a Methodist church in Grafton, West Virginia. Whilst this event took place, thousands of members of the public attended Wanamaker's shop to honour Mother's Day too.
After Mother's Day was such a big success, Anna Jarvis campaigned for Mother's Day to become a recognised day to be added to the national calendar. It eventually became an official holiday in 1914.
Fancy a spruce of your carpets?
To refresh carpets, rugs and soft furnishings the quick way, say hello to 1001 Carpet Fresh. Here's how you can use the legendary spray:
Shake the can and hold it upside down around 15 inches from the carpet, rug or upholstery
Press the nozzle and sweep from side to side, applying a light covering of foam
Wait for it to dry and enjoy hours of freshness.
For those stubborn stains…
Our 1001 Carpet Stain Remover is tough on stains. Here's how you get it to work its magic:
Liftoff and dispose of any residue
Blot with kitchen roll to absorb any excess liquid
Spray 1001 Carpet Stain Remover and wait for up to five minutes
Massage the product into the stained area
Remove any excess dirt and foam with a dry cloth
Follow 1001 on social!
Share the competition with your family and friends, and follow us on Instagram, Twitter, Facebook and TikTok to keep up with our exciting competitions and giveaways!
Where can I buy 1001 carpet cleaner?
Mothers have been using 1001 for more than 70 years, and together we have been helping to make every house a home. And since the 1940s, our 1001 uses have been coming in handy, even for the busiest of households.
You can buy our products either online or in-store. Our carpet cleaners can be found online at The Range, Amazon or Savers, and if you'd rather pick up in-store, you can find our range at B&M or Home Bargains – happy cleaning!