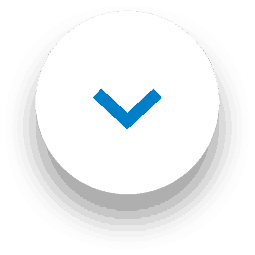 'Tis the season… for Carpet Fresh Frosted Winter Berries! Who else is excited to see the festive fragrance hit the shelves once again? We know how much you love it! So by popular demand, your favourite scent will be available to purchase from a store near you very soon.
Just as you thought one of the most exciting weeks at 1001 was over! We're thrilled to announce the relaunch of our popular Carpet Fresh Frosted Winter Berries!
If you're one of the lucky ones, you may have either stocked up on the limited-edition scent. Or you may have had access to it over the last couple of months! However, like the rest of the 1001 range, our Frosted Winter Berries has also had a 'refresh.' So if you'd like to be one of the first to get their hands on a brand new bottle, keep reading!
How can you win the new festive scent?
Tag a friend who will be excited to see the Frosted Winter Berries Carpet Fresh is back!
The winner will be one of the first people to receive the brand new can of 1001 Carpet Fresh Frosted Winter Berries.
You can enter as many times as you would like, so make sure to tag all your friends (1 tag per comment) for bonus entries!
Competition ends at 11:59pm on Wednesday 30th September, so make sure you enter before then!
Read full T&Cs here.
Where to find the limited-edition Carpet Fresh?
What better way to get into the Autumnal spirit than with a spray of this seasonal 1001 Carpet Fresh? If you're anything like us, we can't even think about snuggling up in front of the fire until our homes are filled with the sweet notes of cinnamon and mulled berries. Although the weather this week may be treating us to a second summer, Autumn is officially around the corner. Therefore, this announcement couldn't have come at a better time! Along with the rest of the 1001 cleaning and freshening range, the new Frosted Winter Berries cans will be available from all our retailers. These include Savers, Poundstretcher, The Range, B&M and Home Bargains.
Tips for getting the most out of your Frosted Winter Berries
As you will have already heard from our lovely influencers last week, there are loads of ways you can use 1001 Carpet Fresh. And our Frosted Winter Berries fragrance is no different! Here are just a few of the ways you can turn your home into a winter wonderland with the help of 1001!
Not only does 1001 Carpet Fresh eliminate odours from your carpets and mats, but you can also use it on your upholstery and your curtains. This is perfect for those 'hard-to-get-rid-of' smells such as those left over from cooking or from your beloved pets. With its powerful formula, it will lift and remove any unwanted smells, leaving behind the beautiful notes we all love. And best of all, with its fast-drying foam, it will leave your home smelling fresh for hours, so you don't have to worry about any bad smells. Instead you can enjoy curling up with your hot beverage of choice and a good film!
If that hasn't already got you excited for the new season, then make sure to visit your local retailer from the following list to pick up our version of 'Christmas in a can!'
1001 Frosted Winter Berries Carpet Fresh is available from your local  Savers, The Range, Poundstretcher, and B&M.