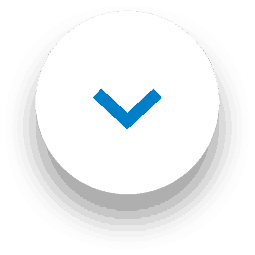 Want to be able to stock up on Britain's No1 Carpet Freshener? Well, now you can with our brand-new Mixed Carpet Fresh Triple Pack!
Introducing the Mixed Triple pack, allowing you to get all your Carpet Fresh favourites within one multi-pack.
This triple pack contains:
Exotic Flowers & Pink Grapefruit Carpet Fresh
Soft Jasmine & Linen Carpet Fresh
Thai Orchid Pet Carpet Fresh
Our Mixed Triple Pack is exclusive to Amazon, so you can get 1001 Carpet Fresh delivered directly to your door, and quickly! When you have already had a busy day and need to do the cleaning as well, there's no need to go shopping!
Win the Carpet Fresh Triple Pack
Want to get your hands on our three freshening favourites? Well, now you can with our new competition!
All you need to do is:
Follow 1001 Carpet Care on any of our social channels
Like our post
Tag a friend in the comments who loves Carpet Fresh
Competition ends 09.03.22 so enter now! Find T&C's here.
Using 1001 carpet fresh
When we give the home a good once over, we tend to tackle all the usual things like the dusting and polishing and vacuuming down into the crooks and crevices of the sofa, but freshening up carpets and rugs is something that often gets overlooked. And if your home isn't smelling as fresh as you'd like, it may be your carpets that need that bit of attention.
1001 is so easy to use! It takes just a matter of minutes and three easy steps and there's no need to vacuum…
Shake can and hold upside down around 15 inches from the carpet, rug or upholstery
Press nozzle and sweep from side to side, applying a light covering of foam
Wait for it to dry and enjoy hours of freshness!
Not sure what scent to use? Well, with our mixed triple pack you can choose from three different ones, allowing you to have a different scent for each room in your house! Our Carpet Fresh fragrances are all blended by fragrance experts and come with many benefits:
Dries in minutes
Banishes everyday smells
Hours of freshness
No need to vacuum
WoolSafe approved
Use on your upholstery too!
It's always a good idea though, if you have any stains on your carpet, to remove those with our 1001 Cleaning range before using freshener – there are a variety of formulas to choose from, depending on the stain. Find out more here!
Where to buy 1001
Want to try 1001 for yourself? You can find our full range of products at The Range, B&M, Aldi, Heron Foods, Savers, Poundstretcher and Home Bargains
Don't forget that this Mixed Carpet Fresh Triple Pack is exclusive to Amazon, so if you can't access the shops can still enjoy the hours of freshness 1001 provides.
Follow us
Don't forget to follow us over on our social channels: Facebook, Instagram, Twitter or TikTok for cleaning hints and tips and much more!
So, which room will you tackle first?