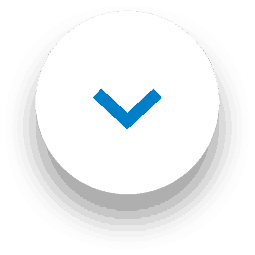 With a new decade upon us, the 1001 team decided we wanted to do something extra special for 2020. We want to help the world see a brighter future – and that's why we created the #1001Heroes initiative.
We will be spending the next two months challenging all 1001 fans to do a little more to make the world a better place. Working with our favourite 1001 fans such as Lynsey Queen of Clean, we want to inspire and share stories about giving back, whether it's by helping a neighbour or the wider community.
The #1001Heroes challenges
To kick things off, we are challenging 1001 fans to take their first step toward becoming #1001Heroes themselves. We will be hosting four different challenges, which are:
February challenges
3 February – 16 February: Pick up litter on your way to work or on your way to the store. Or, you can even try 'plogging' (picking up litter while you go for a run).
17 February – 29 February: Show us an eco-friendly act, whether it's taking the bus or catching the rain to water your plants. Whichever eco-friendly hack you have, share it with us.
March challenges
2 March – 15 March: Lend a hand to someone who is elder, or has mobility issues, or might need extra help cleaning around the house.
15 March – 31 March: Give your community a makeover, whether it is helping someone paint a fence, pulling weeds in the park or sweeping the path outside your home. Need ideas? Visit: https://www.keepbritaintidy.org/get-involved/volunteer
How to enter your challenge to win
We want to reward your hard work in helping your community become a better place. We will be offering prizes to people who take up the challenges and tag #1001Heroes. Here's how to enter:
Complete the challenge and post it online during the time period of the campaign.
Take a photo or a video, post to social media, making sure to tag #1001Heroes. If you post as an Instagram story, make sure to create a #1001Heroes highlight on your account.
Tag a friend in your post, and encourage them to become one of the #1001Heroes themselves!
Multiple entries are encouraged.
We will pick one entry per challenge to win a 1001 prize pack, as well as one overall community hero that we believe truly went above and beyond. The winners will be selected by Lynsey Queen of Clean and Lisa from 1001. They will receive £500 to help them achieve one their home projects, a bunch of 1001 products to help keep it fresh and inviting and a 1001 Heroes apron! Read the full #1001Heroes Competition Terms & Conditions here.