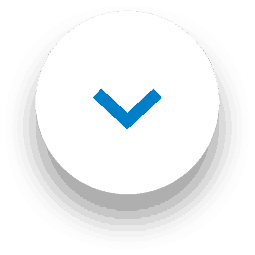 It's Wellness Wednesday with 1001, and this week is a particularly special week because we've teamed up with Beldray! This means we're running another exciting competition and there's an ultimate carpet cleaning products bundle up for grabs to encourage you, our cleaning community, to not only keep your home fresh but your mind too!
Here's what carpet cleaning products you could WIN!
To help you on your way to a fresh home and mind, we're giving one person the chance to win:
Beldray Copper Collection Collapsible Dish Drainer
Beldray Copper Collection Compact Air Purifier
Beldray Copper Collection Cordless 360 Iron
Beldray Copper Collection Airgility Pet Max Vacuum
Beldray Copper Collection Microfibre Cloths and Scrubbing Pads
1001 Carpet Fresh Thai Orchid Pet
1001 Carpet Fresh Linen and Soft Jasmine
1001 Carpet Fresh Exotic Flowers and Pink Grapefruit
1001 Carpet Fresh Spring Blossom and Mandarin
Ready to enter our competition for the chance to WIN?
If you'd like to get your hands on these quality carpet cleaning products, here's what you'll need to do:
Head to our Beldray Competition post and give it a like
Follow @1001carpetcare and @beldray
Tag a friend in the comments and tell us your best feel-good tip!
Competition closes 31.08.2022 and is open to UK residents only, so don't miss out!
Find the full T&Cs here.
How cleaning can benefit your mental health

There are physical benefits to cleaning. Cleaning releases endorphins, which trigger positive feelings in your body. That's because regular movement and exercise is proven to reduce stress, reduce anxiety and fend off depression. Not to mention, there's also lots of satisfaction that comes with transforming a messy home into a tranquil and orderly space!
It's often said that decluttering your home can help to improve your focus as there are less things around to distract you, which in turn will assist you with decluttering the mind!
The link between fresh smells and positive mental health is long-established. It's proven that certain scents can help to reduce symptoms of anxiety and depression. Scents such as our Spring Blossom and Mandarin can have an energising effect and give you that much needed lift!
Tips to keeping your home clean with 1001 carpet cleaning products
Cleaning your home doesn't have to be complicated, which is why the team at 1001 have put together some simple steps to help you find your peace of mind.
Declutter first, clean second!
Set a time limit – use our 1001 playlists as a timer for your cleaning!
Clean from top to bottom – so you catch the dust off the shelves when you vaccum
Get the whole family involved
Keep your cleaning products organised, so they're easy to find
Use products that are easy to use – we recommend 1001 Carpet Stain Remover and Carpet Fresh
More about 1001 carpet cleaning products
Enter the competition and find us on Instagram, Twitter, Facebook and TikTok.
And if you just can't wait to get your hands on 1001 products, you can pop by Home Bargains, B&M or go online at Amazon, Robert Dyas and The Range!