1001 was launched in the 1940s as the first 'all-purpose' cleaning fluid, appealing to the masses with its tagline '1001 uses around the home'.
In the 1950s it was our easy-to-use and effective household and carpet cleaners that made the brand so popular with the traditional housewives of the time.
The brand became more specifically carpet-focused in the 1960s when we began to use the slogan '1001 cleans a big, big carpet for less than half a crown'. Further product development led to the introduction of a 1001 Carpet Shampoo promising "less time and less mess".
The 1980s saw the brand expand further into a specialist product for carpet cleaning machines. We also introduced the famous Troubleshooter product – the ultimate in targeted spot stain removal.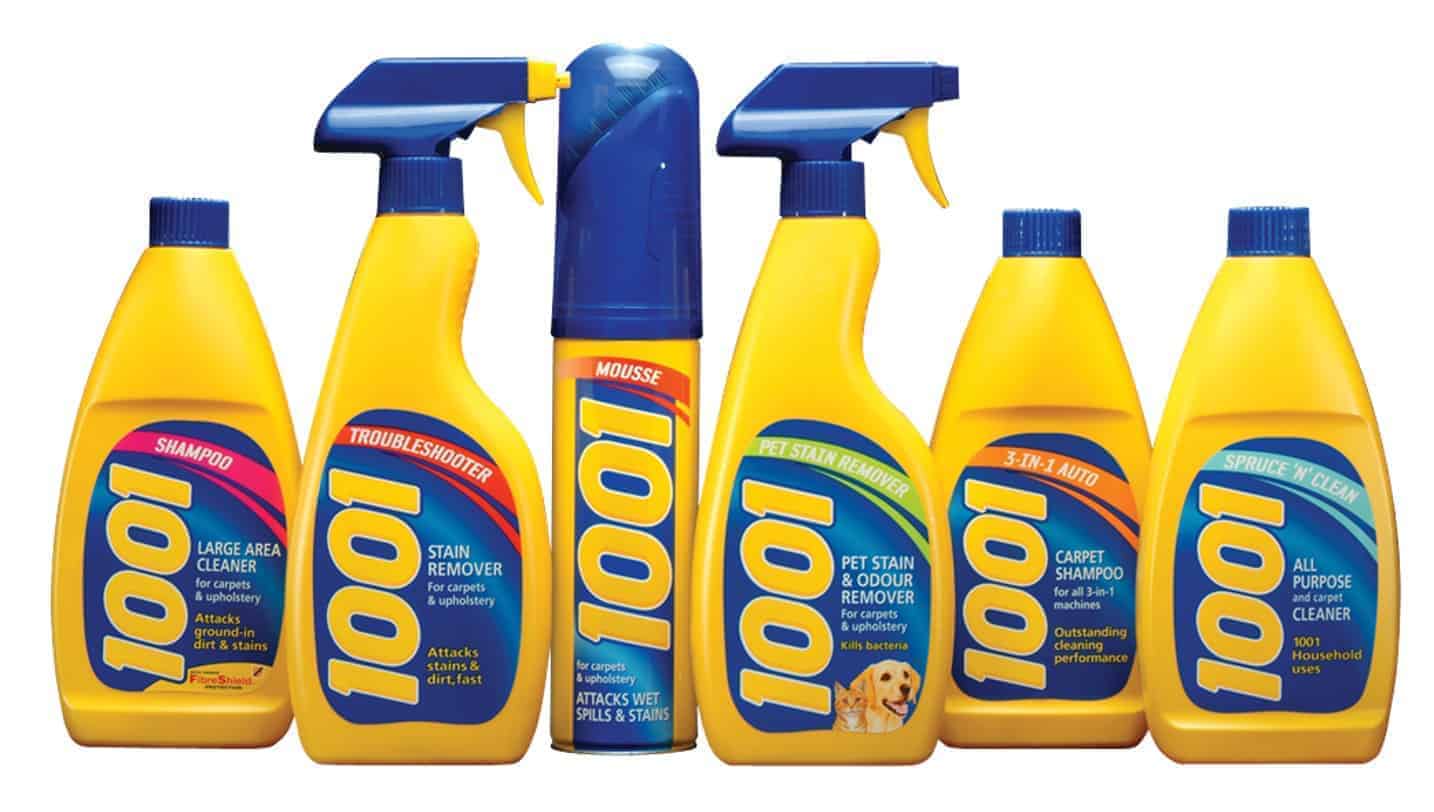 In the 1990s our lives and homes got busier, with more working adults than ever before. So, 1001 introduced a convenient solution for wet spills as well as ground-in dirt; our carpet and upholstery Mousse.
Since 2004, 1001 has been part of the WD-40 Company. And, no products manufactured by the WD-40 Company have ever been tested on animals. So, you can rest assured knowing that all 1001 products are completely cruelty-free.
In the 2000s the 1001 brand was purchased from Cussons by the WD-40 Company. Since WD-40 took ownership, 1001 has gone from strength to strength. Recent product innovations include Carpet Fresh, a fine foam freshener that instantly eliminates smells without the need to vacuum.