1001 was launched in the 1940s as the first 'all-purpose' cleaning fluid, appealing to the masses with its tagline '1001 uses around the home'.
In the 1950s it was our easy-to-use and effective household and carpet cleaners that made the brand so popular with the traditional housewives of the time.
The brand became more specifically carpet-focused in the 1960s when we began to use the slogan '1001 cleans a big, big carpet for less than half a crown'. Further product development led to the introduction of a 1001 Carpet Shampoo promising "less time and less mess".
The 1980s saw the brand expand further into a specialist product for carpet cleaning machines. We also introduced the famous Troubleshooter product – the ultimate in targeted spot stain removal.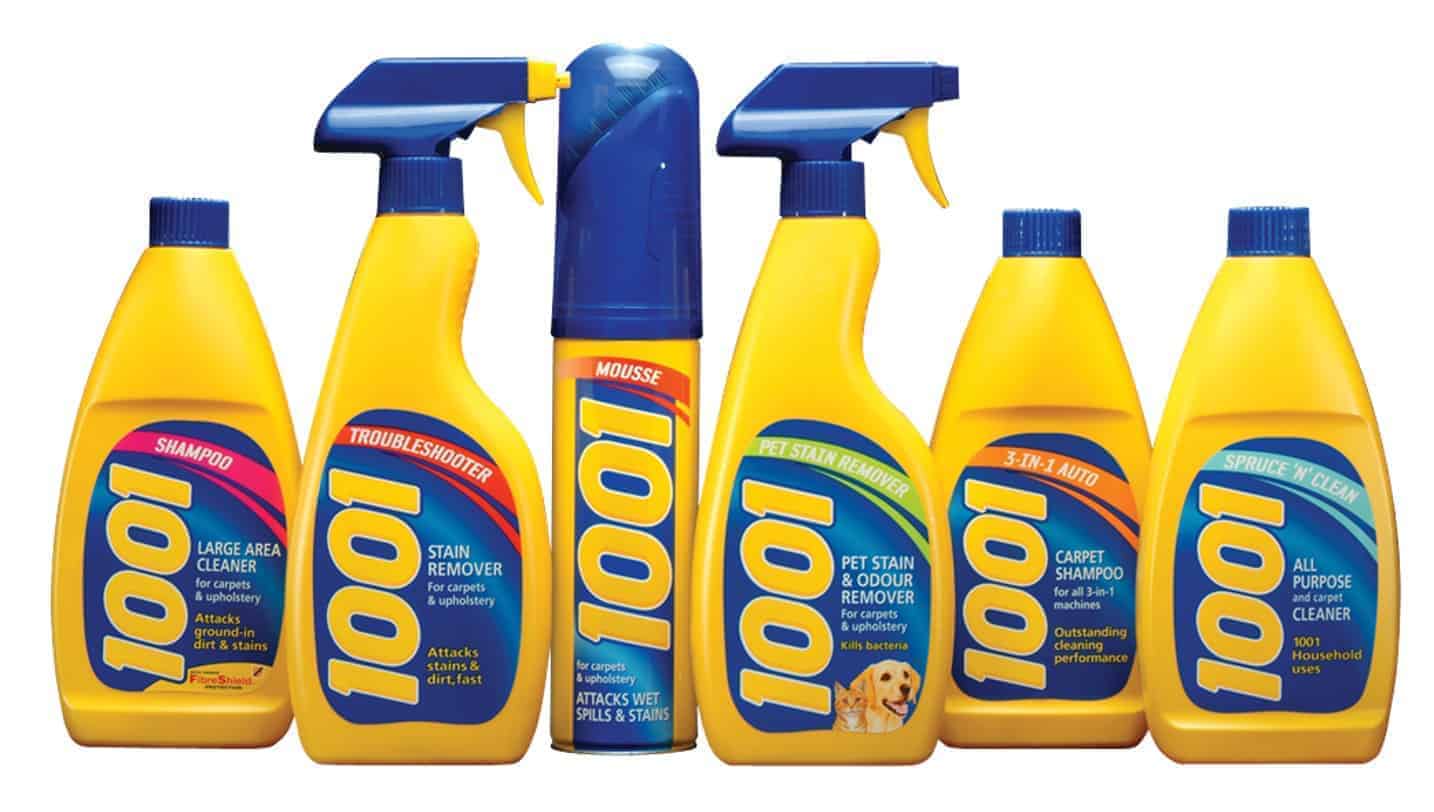 In the 1990s our lives and homes got busier, with more working adults than ever before. So, 1001 introduced a convenient solution for wet spills as well as ground-in dirt; our carpet and upholstery Mousse.
In the 2000s the 1001 brand was purchased from Cussons by the WD-40 Company. Since WD-40 took ownership, 1001 has gone from strength to strength. Recent product innovations include Carpet Fresh, a fine foam freshener that instantly eliminates smells without the need to vacuum.
Today  1001 Carpet care is the most comprehensive carpet care range in the market. With over 70 years of Brand Heritage and Carpet Fresh being Britain's No.1 we will always be your carpets best friend.