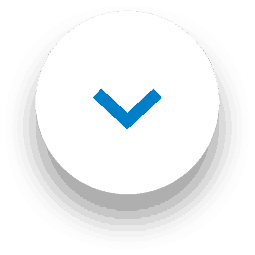 As we march into Spring, there are a few holidays that usually help put a light-hearted bounce in our step. St. Patrick's Day is certainly one such holiday—but most of us will be celebrating at home this year. That doesn't mean there's no fun to be had! But don't push your luck. Before celebrations get underway, make sure you have your favourite 1001 carpet cleaner spray on hand!
How to Clean Up Beer & Guinness Stains with Carpet Cleaner Spray
A tipple or two is the perfect way to celebrate St. Patrick's Day safely at home. But as much as you may miss the atmosphere of your local pub, you probably don't miss the messy spills and smells. The collective effect of every spilt pint in a bar means a sticky, stinky mess that you don't want to recreate at home. Luckily, you have 1001 on your side! To clean spilt beer (whether a light lager or dark Guinness) from your carpet, just grab your favourite carpet cleaner spray and follow these directions:
Blot the spill with a cloth or kitchen towel to absorb as much of the red wine as you can.

Apply

1001 Carpet Stain Remover

and wait for a maximum of 5 minutes.

Massage the product into the red wine-stained area.

Remove any excess liquid with a dry cloth

Leave the area to dry, then vacuum.
If you're worried about a strong beer-y smell, simply reach for a bottle of 1001 Carpet Fresh! We love Carpet Fresh Exotic Flowers and Pink Grapefruit or 1001 Spring Blossom and Mandarin for springtime. Just a few sprays and you'll enjoy hours of freshness!
How to Clean Green Food Day from Carpet with Carpet Cleaner Spray
If your St. Patrick's Day celebration is a family-friendly affair, you may have other stains to watch out for. Cutting out bright green shamrocks calls for a thorough vacuuming, otherwise you'll find tiny pieces of paper on the floor for weeks after. And, if you've been excitedly dyeing cookies, pancakes, or cupcakes with green food colouring, you may have a more serious mess on your hands. If you spill food colouring on your floor, here's what to do:
Address the stain immediately by blotting the area with a clean, colour-fast cloth and absorbing as much of the liquid as possible

Apply cold water, taking care not to overwet and blot any excess liquid with a kitchen towel.

Apply

1001 Mousse

.

Gently massage the product into the stained area.

Remove excess liquid with a dry cloth.

Leave the area to dry, then vacuum.
How to Include 1001 in Your St. Patrick's Day Celebrations
We're happy to help clean up after unlucky St. Patrick's Day celebrations, of course. But if you've come up with a creative celebration at home, we'd love it if you tagged us in your pictures! You can find 1001 on Facebook, Twitter, Instagram or Tik Tok. 
And, if you're running low on your favourite carpet cleaner spray, or carpet freshening spray, here's where you can find more: