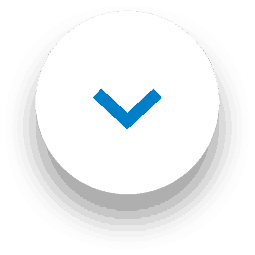 With a long stretch of nice weather to welcome us out of lockdown, it's no wonder that so many people are headed outdoors. One of our very favourite ways to enjoy late summer sunshine is with a picnic! With great food and safely-distanced friends, what could be better than a picnic in the park! Of course, the perfect picnic has a few possible problems. Ants, damp grass, spilled food or drinks, musty blankets… Never fear! We'll blow away those clouds of worry with our simple steps (and recommendations for how to freshen carpet as well as how the best carpet cleaner could help you out). 
The Best Carpet Cleaner to Use on Your Picnic Blanket
While you may have an old blanket that works well enough as a picnic blanket, it won't give you the peak experience. Evening during hot weather, grass can be uncomfortably damp. That's why we recommend using a picnic blanket with waterproof backing. They'll ensure you don't end up with an embarrassing spot on your shorts after sitting a while!
You might have other embarrassing spots to worry about though. While some waterproof picnic blankets are washing machine safe, you may be hesitant to test that claim. Thankfully, 1001 makes the best carpet cleaners to use on unsightly stains! Here are instructions for dealing with stains you're likely to encounter during your picnic. 
How to Clean Fruit Juice or Wine Stains Off Your Picnic Blanket
Whether you're enjoying a cheeky glass of wine or you're catering to a younger crowd, stains are a day ruiner. If someone spills a drink, it's important to tackle it right away. A sticky spill can make a smelly mess later. (Though, we'll talk about how to freshen with Carpet Fresh later!)
Carefully blot – don't rub – with a kitchen towel to try and remove as much of the liquid from the surface of the blanket.

Apply

1001 Carpet Stain Remover

and wait for a maximum of 5 minutes.

Massage the product into the fruit-stained area.

Remove any excess liquid with a dry cloth

Leave the area to dry.
How to Clean Muddy Footprints Off Your Picnic Blanket
If your picnic-mates haven't been quite careful with their muddy footprints, we have the best carpet cleaner for the job!
Blot with kitchen towel or napkins to absorb any excess liquid.

Apply

1001 Mousse 

Massage the product into the stained area.

Remove excess liquid with a dry cloth.

Leave the area to dry,
Using Methods to Freshen Carpet on Your Picnic Blanket
How to Freshen Musty Picnic Blankets
Does your picnic blanket smell not so fresh? It could be from a spill from your last picnic that you neglected to clean right away or it's just musty from storage. Thankfully, if you know how to freshen carpets, then you know to fresh a picnic blanket!
Just pick up your favourite 1001 Carpet Fresh (which has new exciting scents!) and follow these instructions:
Shake the can well

Hold it upside down, about 40cm from your carpet, rug, or upholstery.

Press the nozzle and sweep the can from side to side for a thin, even covering of foam.
It's that easy! Just make sure to let your picnic blanket dry thoroughly before you fold it back up to help it stay smelling fresh. 
Where to Buy the Best Carpet Cleaners
Now that you know how to freshen carpet and use the best carpet cleaners, it's time to head to the shops! You can pick up 1001 carpet care products at  Savers, The Range, Poundstretcher, and B&M. Stocking up your cupboard? Order from our Amazon Shop!