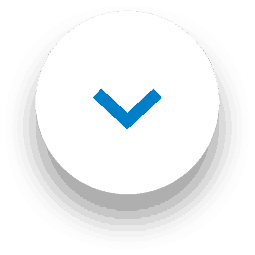 Carpet cleaning products are essential for every home. But which are the 3 which will keep your carpets and rugs clean and fresh looking?
Carpets add a touch of warmth and cosiness to our home. While they make our home feel like 'home sweet home', sometimes accidents can happen.
Keeping your carpets looking good and smelling fresh doesn't need to be a chore. If you want to deal with common stains and spills, and keep your carpet clean, you just need to have the right products on-hand. Here's your guide to the 3 carpet cleaning products you need in your home.
1001 Troubleshooter the most popular of carpet cleaning products
If you want a handy product that can deal with a wide range of wet and dry carpet stains, keep 1001 Troubleshooter to hand.
1001 Troubleshooter is designed to tackle all types of spills and stains including red wine, tea, make-up, coffee, mud and more. Its unique formula cleans deep down into your carpet or upholstery, tackling the stain and leaving your carpet clean.
Using 1001 Troubleshooter is easy:
Blot the stain to absorb any excess liquid
Spray 1001 Troubleshooter and wait for up to 5 minutes
Massage the product into the stained area
Remove excess dirt/foam with a dry cloth
Vacuum the area once dry
1001 Troubleshooter is WoolSafe approved and completely safe for carpets, pets and children.
Watch how 1001 Troubleshooter can clean a tea stain on your carpet
Find out more and buy 1001 Troubleshooter
1001 Shampoo is the 1001 carpet cleaner for larger areas
Sometimes your carpet needs a really good all-over clean. While 1001 Troubleshooter is great for dealing with spots and stains, 1001 Shampoo is one of the carpet cleaning products for a deep-down clean.
Ideal for cleaning larger areas, 1001 Shampoo works into the fibres to thoroughly clean your carpet. It then uses its unique formula to leave a protective shield which defends your carpet and leaves it cleaner for longer.
Simply vacuum your carpet, mix 1 part shampoo to 6 parts water, and modestly apply with a clean cloth. 1001 Shampoo will wipe out dirt and grime, leaving your carpet fresh and revitalised.
WoolSafe approved, 1001 Shampoo is safe for all carpets.
Find out more and buy 1001 Shampoo
1001 Mousse – your carpet cleaning buddy
If you need to deal with wet spills, stains or ground-in dirt, 1001 Mousse will help. Its quick-drying formula works deep-down into fibres to remove stains quickly and effectively.
1001 Mousse is one of the easiest to apply of the 1001 carpet cleaning products. Designed to tackle stains such as red wine or tea, as well as mud and dirt. Leaving no sticky residue, it will prevent future soiling and leave your carpet looking great.
Using 1001 Mousse is easy:
Shake can
Hold can 15 – 30 cm from carpet and spray where required
Massage the product into the stained area
Vacuum the treated area when dry.
1001 Mousse is completely safe for all carpets, including wool.
See how 1001 Mousse can deal with mud stains on your carpet
Find out more and buy 1001 Mousse
Don't forget to leave your carpet smelling Carpet Fresh
The 1001 carpet cleaning products are designed to care for your carpet and to tackle stains, spills and dirt.
If you want to go the extra mile and leave your carpet and home smelling naturally clean, 1001 Carpet Fresh is your best friend.
Blended by fragrance experts, 1001 Carpet Fresh is a quick-drying foam that penetrates deep down into your carpet fibres, neutralising trapped smells. It dries in just a few minutes, leaving your carpet and room smelling great.
Completely safe for all carpets, and WoolSafe approved, it will banish smells and give you hours of freshness. You can even choose our pet product that has been specially formulated to deal with pet odours.
Find out more and buy 1001 Carpet Fresh