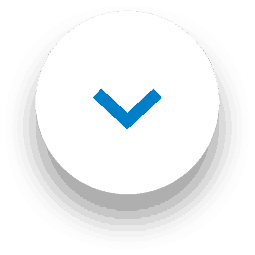 If you want a new vacuum cleaner there has never been a wider choice. From expensive upright vacuums to handheld and even robot cleaners, vacuum cleaner buying can sometimes be a minefield.
So, to help you find the right vac for you, we've put together a complete vacuum cleaner buying guide. Keep reading for five tips to help you choose your next vacuum cleaner.
1. Upright, cylinder or cordless?
Your first decision will be to choose the type of vacuum that you want. Your three main choices are: upright, cylinder or cordless.
Upright
An upright vacuum cleaner is great for all types of carpet and is ideal if you have a larger home. They are good for deep cleaning carpet and for picking up pet hair. You may also find they are cheaper than other types of vacuum.
Bear in mind that they can be awkward for stairs (although should come with plenty of useful attachments), and they can be heavy to lift and more difficult to store. You may also be limited by the length of the power cable.
Cylinder
Cylinder vacuum cleaners are more compact and can be better for a smaller home. They are great for reaching up high or vacuuming underneath furniture, and they are often lighter and easier to push and pull.
You may be restricted by the length of the cable (this normally retracts into the cleaner) and they can sometimes be awkward to manoeuvre on carpet. They can also be trickier to store.
Cordless
A cordless vacuum cleaner will generally be lightweight and easy to manoeuvre making them ideal for a small home. They are easy to store and good for light cleaning and, as you're not restricted by cable length, they are perfect for cleaning your car.
You'll need to regularly recharge your cleaner and they can have a short battery life. The smaller capacity means you're likely to have to empty it more often, and you may need additional attachments to deal with pet hair.
Find out about the best vacuum cleaners and read independent reviews of the latest cleaners
2. Bagged or bagless – what to look for when vacuum cleaner buying
Once you decide on the best type of vacuum cleaner for you, you'll have to think about whether you want a bagged or bagless cleaner.
Bagged cleaners suck dirt and dust into a bag, which you then remove and dispose of. Bagless cleaners fill a container that you have to empty yourself.
If you have asthma or any allergies, a bagged cleaner may be preferable as you won't be exposed to the dust you have vacuumed up. However, bear in mind that you'll have the additional cost of replacing bags as you use them.
Bagless cleaners save on the cost of buying bags, but typically have more filters that need cleaning or replacing. You'll also be exposed to more dust and dirt, which can be a problem if you suffer from allergies.
3. Buying the best vacuum cleaner means getting the right filter
Getting the right filter is important. This is because a vacuum cleaner sucks up air containing dust particles, filters them, and then expels the air back into the room. The better the filter, the cleaner the air in your home will be.
Basic cleaners have simple filters while more advanced vacuums have improved filtration. High Efficiency Particulate Air (HEPA) filters reduce the number of tiny allergens and this can really help you if you have asthma or allergies. Some models even have the British Allergy Foundation seal of approval.
Whatever filters you choose, make sure you keep them clean. Clogged filters mean that your vacuum is less effective, and you'll remove fewer dirt and dust particles. If your cleaner has non-lifetime filters, then you will need to replace them on a regular basis. Check your cleaner's instruction guide for details.
Read: The benefits of using carpet cleaning products regularly
4. What about a robot vacuum cleaner?
If you really dislike vacuuming, one of the current trends is to get a robot to do the work for you.
Robot vacuum cleaners move around your home using built-in cameras and smart sensor technology. All you have to do is set it to where you want it to clean and it will do the work for you, returning to its 'base' to recharge when its battery has run out.
Bear in mind that robot cleaners are not as powerful as a standard vacuum cleaner, so you will probably still need a traditional vac. They can also be expensive depending on the model you choose.
5. Decided which vacuum cleaner to buy? Try it out first
Whatever type of vacuum cleaner you decide to buy, go to a store and try it out.
It's always worth seeing the cleaner in store, and checking that it's easy to use, has the right attachments, and that it has the features you need. You may find that some cleaners are too heavy, too cumbersome to move, or simply don't have the right tools for your home.